Ever have one of those weekends that are really good and really bad all at the same time? If you have no idea what I am talking about, let me tell you a little story. On Friday, I went to pick up Chris from work to head up to a friend's cottage. While waiting for him, the girls and I went to see my mom (who works down the street from him) to show the kids where Granny works. During my visit, some idiot or idiots broke into my car. Actually they didn't break in, they just opened the door and took what they wanted. I am the idiot - I didn't lock the van. Stupid eh? They took Chris' wallet from the glove compartment (it only had his driver's license, boat license and health card), about $2.00 bucks in dimes and nickels and Julianna's game boy case. Sucks eh? You betcha!
On the brighter side, at least they didn't steal the wakeboard, two kneeboards, two sets of water skiis, a three man tube or the camera. All this stuff was in the back of the van and a bit harder to take quickly, but never the less, they could have taken it.
BTW - the silver game boy case was found, empty of course, but at least we got something back.
The weekend, however did get better once we were over the shock of it all. I have been water skiing, kneeboarding and tubing for over 20 years now and couldn't wait until my kids were old enough to give it a go. We have tried unsuccessfully to get Julianna to try water skiing, until this weekend. J and her friend went to a water skiing lesson on Saturday morning and apparantly she got up quite a few times, but didn't stay up all that long. That is okay, it is a start. It isn't always easy for everyone, believe me, I've taught my fair share of adults and kids.
So on Sunday, she wanted to try and again, and instead of words, I will let these pictures give you the story:
Getting some last minute instructions from Joe: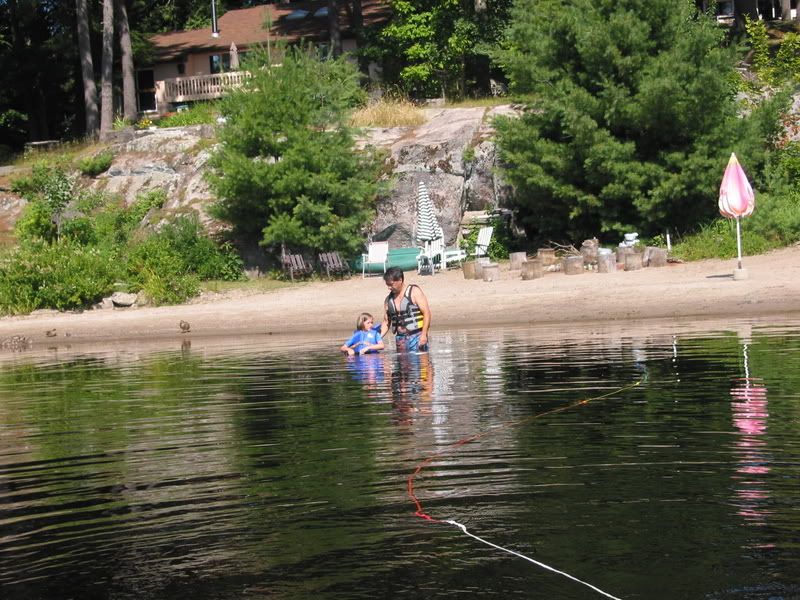 Getting ready to say 'hit it!"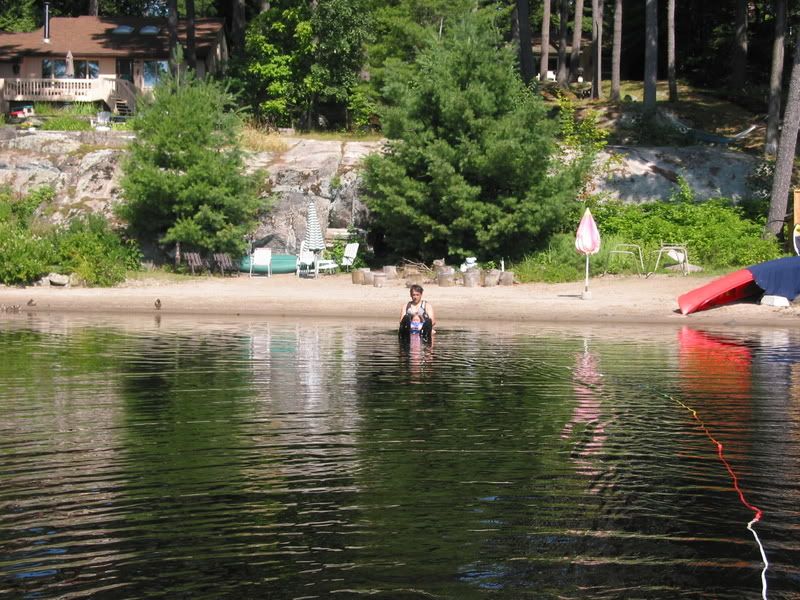 And we are up:
I thought I took a pretty damn good picture of her once she was fully up, but this is what I took. Nice, eh?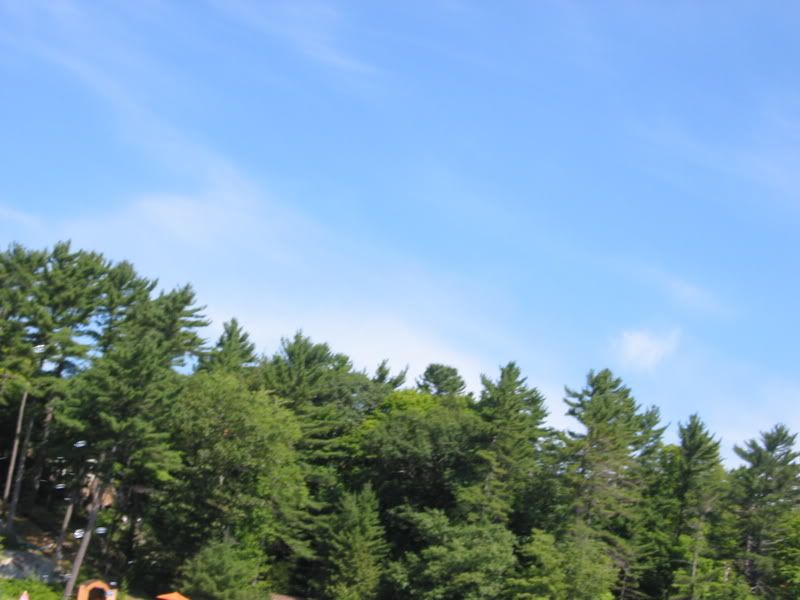 Because this picture is so great, here is the teenage boy that drove the boat at the lesson, Julianna is the one sitting in front: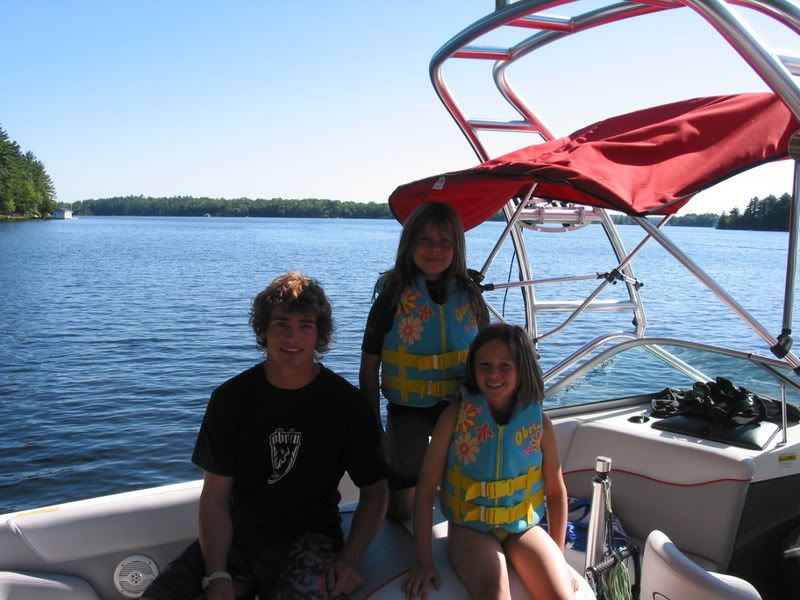 Knitting? Yep, got that too. Here is my finished Ribby Shell: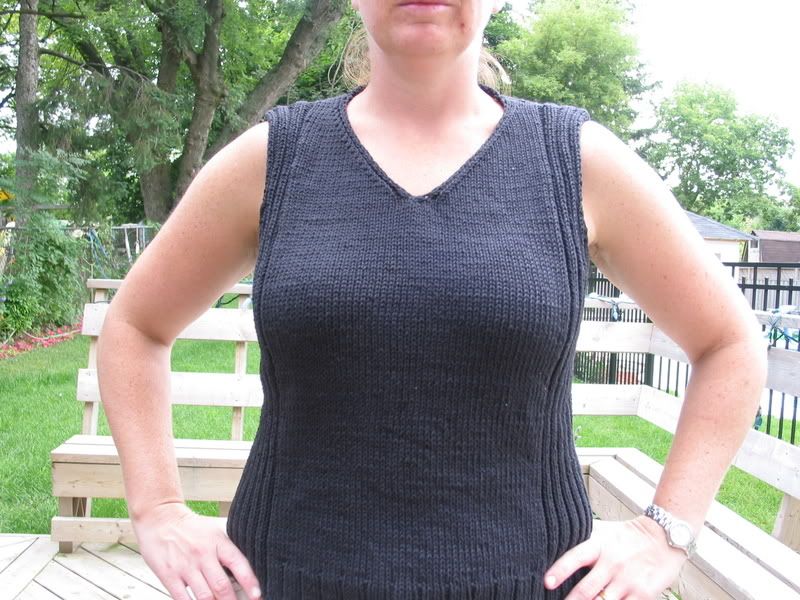 I used 3 balls and a bit of Cotton Fleece, size 4mm needles and I made the 40" size. I should have made the 39" size, but it fits and feels good, so I won't complain.
I started Maddie's hedgehog toy and I am about half way done the body. I also finished another ball of yarn for the log cabin blanket. Yeah! Only 8.5 balls left to go.