Tuesday, January 31, 2006
|
Saturday, January 28, 2006
One more FO: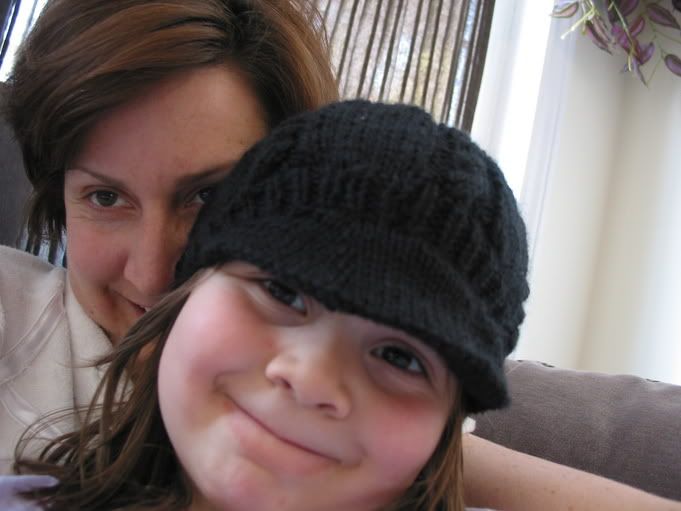 NewsBoy Cap from SnB Nation
Yarn: Patons Classic Merino
Needles: 4mm and 5mm
I made this hat for me, needless to say I made it a tad too small for me, so M has it now. She LOVES it. Now J wants one. I dont mind as it looks pretty good on the both of them, see: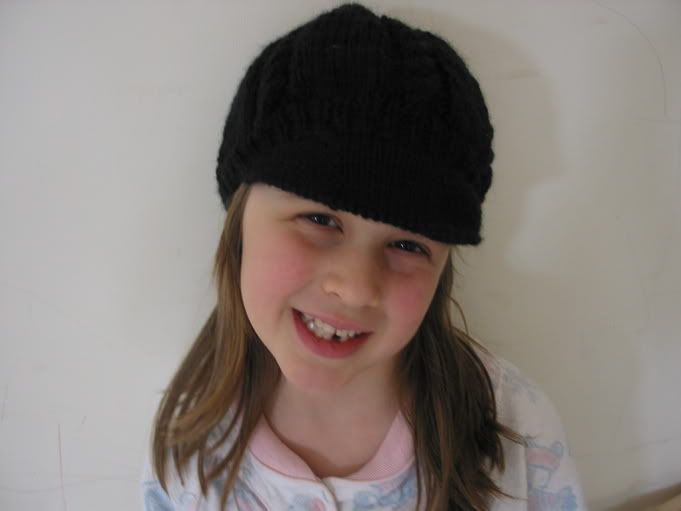 In other knitting news, my Cutaway is coming along nicely and I love the stitch definition size 3.5mm needles make. Dianna - you were totally right - this yarn was destined to be something - let's hope it is Cutaway!
Have a good day.
posted by Lisa @ 2:45 p.m.

|
Thursday, January 26, 2006
|
Wednesday, January 25, 2006
|
Monday, January 23, 2006
|
Saturday, January 21, 2006
|
Friday, January 20, 2006
|
Wednesday, January 18, 2006
Farewell My Sweet Tubey
|
Monday, January 16, 2006
|
Thursday, January 12, 2006
|
Wednesday, January 11, 2006
|
Tuesday, January 10, 2006
|
Monday, January 09, 2006
|
Wednesday, January 04, 2006
|