I was tryting to finish up J's hedgehog last night and ran out of yarn. As I was debating with myself what to use to finish the bottom of the toy, I thought to my self, I think it would fit over my head. So, of course I tested out my theory, and lo and behold, I was right. Chris started to laugh and said, lets take a picture: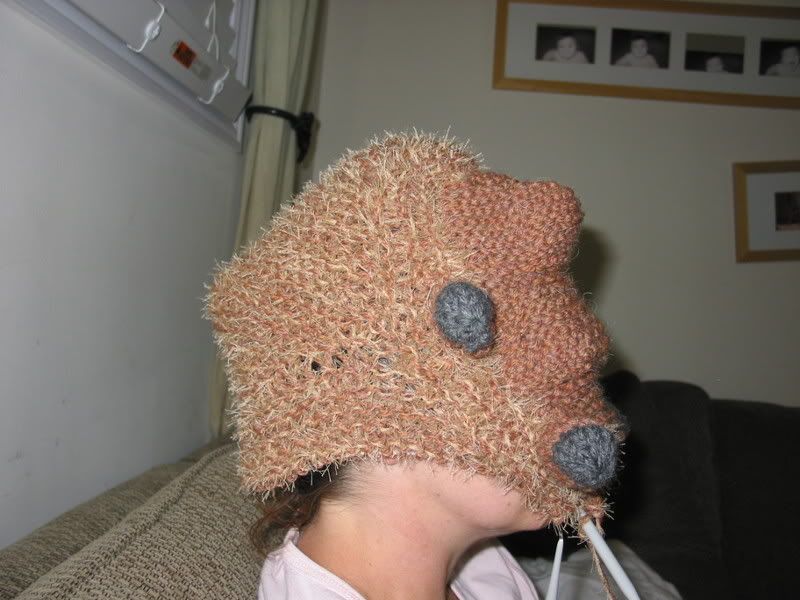 Another one:
Makes for a good post, plus you get to see a really good pre-felted shot of the toy!
posted by Lisa @ 7:24 a.m.