Here is a picture of a frame my lovely sister in law gave me a few weeks ago: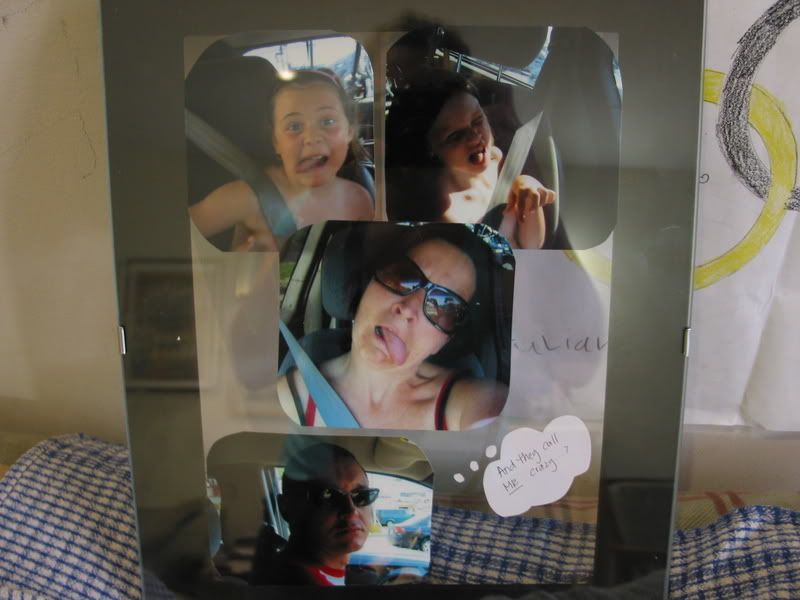 My SIL has a great little canon camera that we borrow every once in awhile to substitute using our larger one. On the way to return it to her, I turned to the kids and asked them to give me a funny face. Then, I took a picture of my funny face. I asked Chris to do it too, but as you can tell by the look on his face we were not amusing him, only ourselves.
I thought it would be funny when she looked at the pictures. Well, to upstage me, she printed them, put them in a photo and added a cute little bubbly stating "And they call me crazy?". This was Chris' father's day gift from his sister.
Classic.
posted by Lisa @ 9:21 a.m.