I popped into the local thrift shop yesterday expecting not to find anything good, but lo and behold, lookie what I found. Six balls of Rowan Magpie = 900 yards for 9 buckeroos: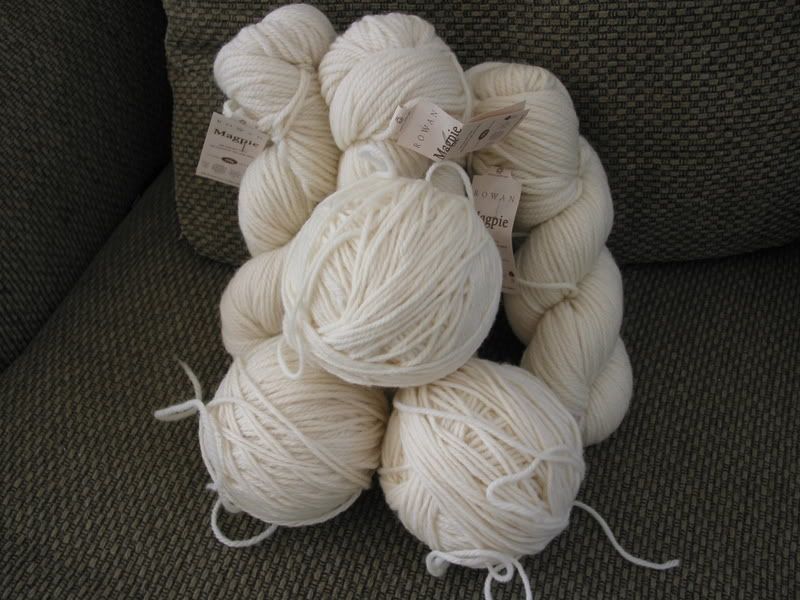 What a lucky girl I am.
See you - I am now off to finish the most boring work related course. Have a good one.
posted by Lisa @ 12:51 p.m.