For the last two years we have tried everything to get Maddie to jump off the boat into the lake without much luck. She was three when we first put it in the water and is really scared to jump. Unlike Julianna who immediately jumped in at 5 years of age without even thinking about it.
After quite a bit of encouragement, Maddie jumped in and stayed in long enough to snap this picture: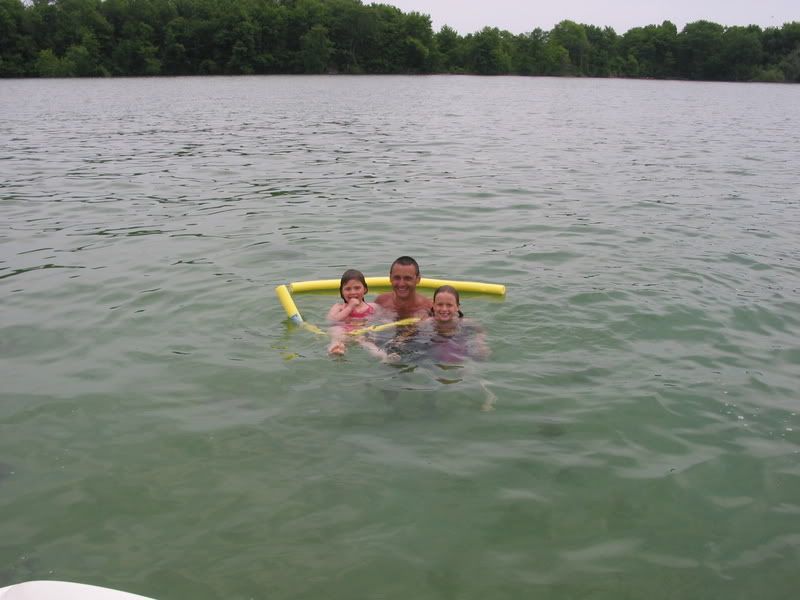 She also decided to jump one more time, I am so proud of her.
During this camping trip I realized I decreased too many times on Ariann and had to rip back to the arm holes, AGAIN! The first time I didn't decrease enough, the 2nd time, I decreased too much and the 3rd time? Well, I better pay closer attention this time around, or that sweater will be put on a time out.
I've been slowly working on the log cabin blanket, but it is so big that each freaking strip takes so long to complete. I am about to start another strip so, slowly it is coming to an end. Only 9 more balls of yarn to knit. Yeah, who am I kidding, almost coming to an end - I am a comedian today.
Have a good one.
posted by Lisa @ 9:38 a.m.