Finally a picture of Clapotis. I used 2 and 1/2 skeins of Tess Design Ribbon Yarn that I bought at my first MW&SF three years ago: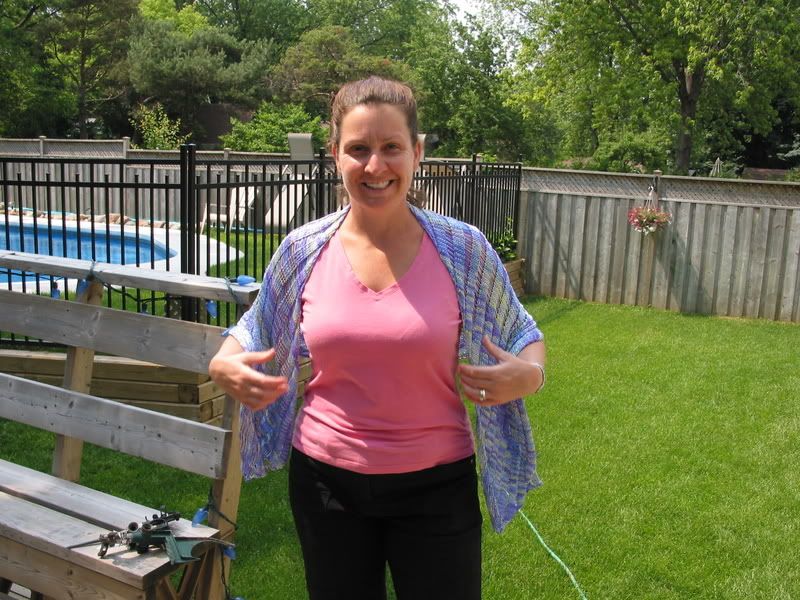 I wanted a smallish shawl to drape over my shoulders, and this fits the bill perfectly. I love the colour, the texture and fit.
BTW - camping was awesome. We had such a great time that I was very sad to see it end. We have been camping every other weekend from May long weeknd for the last 5 years. I have to say this year has been the best yet because my girls can now go off on their own, find friends and come back when they are either hurt (happens quite a bit) or hungry. We started to camp alot when Maddie was 9 months old and butt crawling in the mud. Plus only one of us could get things done because the other was entertaining the kids.
Not this year baby - we actually got to sit down and enjoy our coffee in the morning sun. Woo hoo. As much as I miss when they were really little, I am really enjoying this new freedom that we both have - the girls and us.
Have a good week.
posted by Lisa @ 10:08 a.m.