Toronto just experienced our first really warm weekend and it was marvelous! We were outside for most of the day playing baseball, bike riding and a bit of this: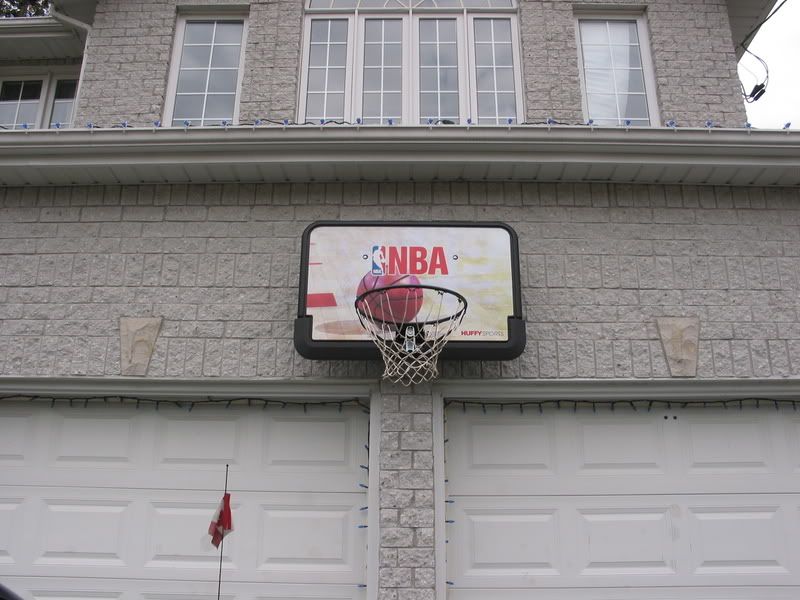 Chris and I have been talking about putting up a net for so long and we finally did it. Well, when I say we, I actually mean him and his father did it, but I was there for moral support. BTW - our Christmas lights stay up pretty much all year, but we don't turn them on at night!


Once the weather is not cold enough to skate, Chris waits for most of the ice to melt and then starts to hack away at it. See: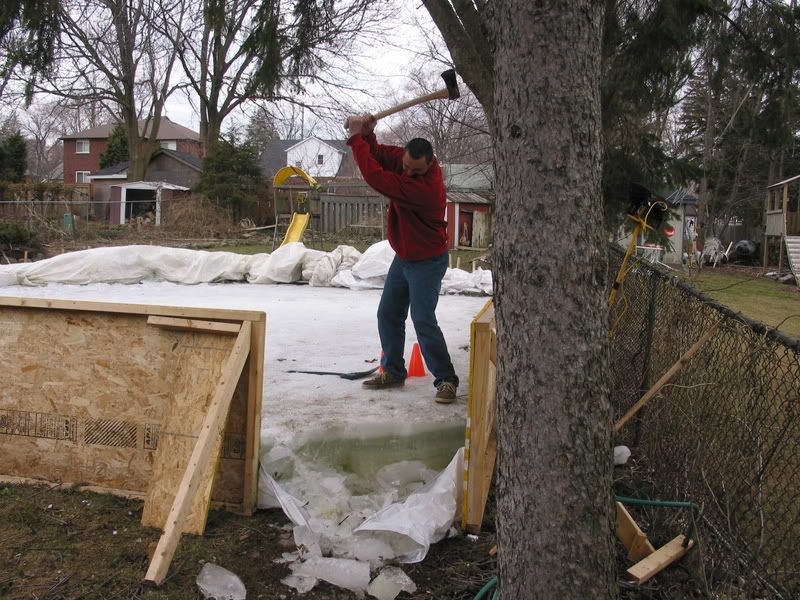 And the chunks of ice he threw to the side: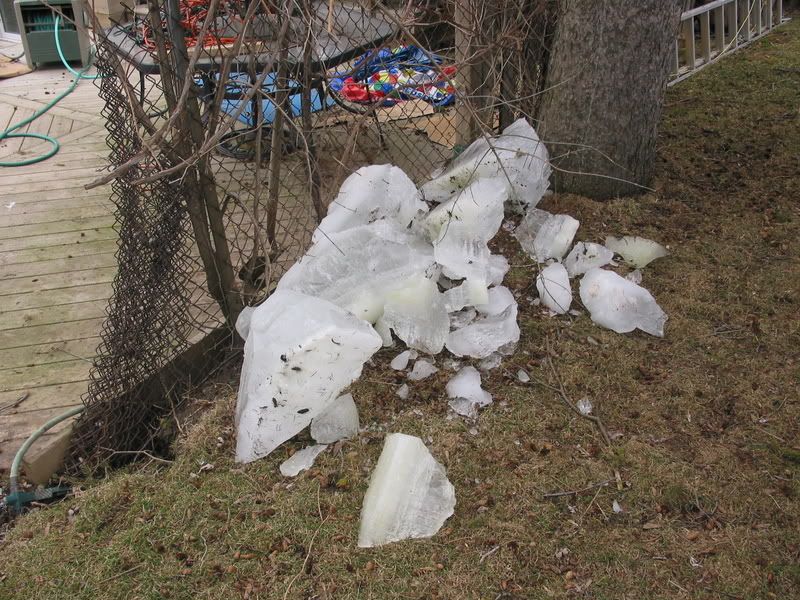 These pictures were taken a few weeks ago and the crap you see on the deck behind the ice has all been cleared up and thrown away. We actually got to eat our lunch outside yesterday. What an enjoyable experience.
posted by Lisa @ 10:53 a.m.