Knitters Frolic was pretty darn great. I went down with
Corrie
, bumped into
Renee
, Sandra,
LouLou
and Leslie. Spent much of the browsing with Corrie and wound up with this:
A little Latern Moon small project bag: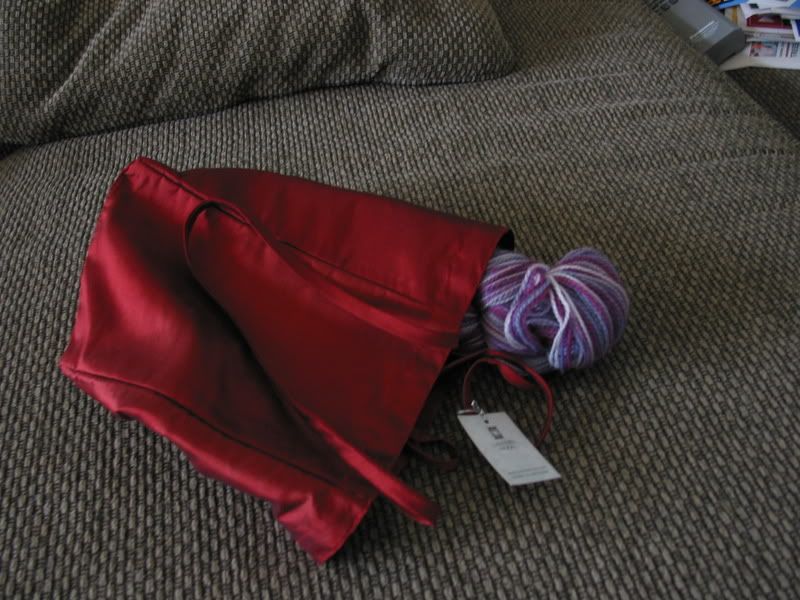 What is that sticking out of that little nice bag? Some
Seacoast superwash merino sock yarn
from
Pick Up Sticks.
to make knee high socks. I've never heard of this company before, but man these socks are going to be super duper soft.
The hedge hog pattern from Fiber Trends. What a cute little toy. I bought it to make it for Julianna, but who the hell knows when I get around to it. Maybe when she asks me where it is, I'll start. Yeah, that is the plan!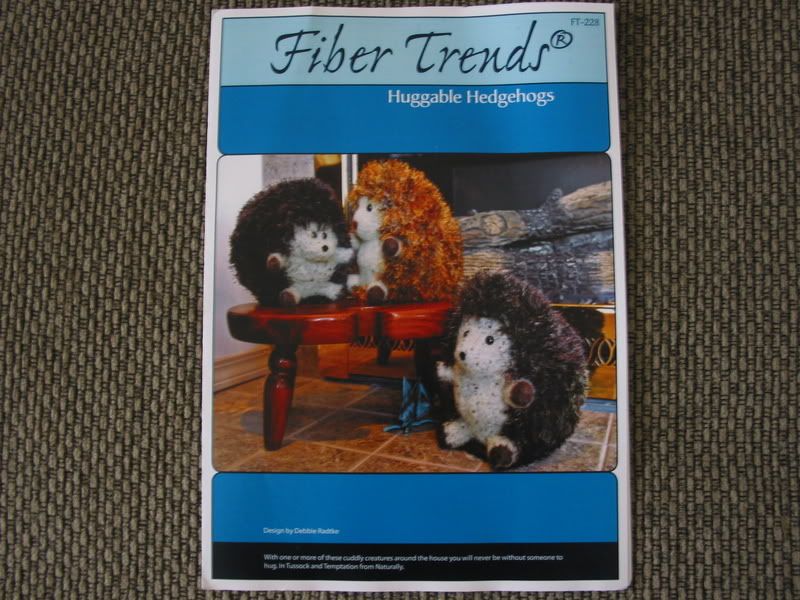 The last item? This little
Moose sweater
(click for a better picture - I am a sucky photographer!)from
Affectionknit
for my nephew. How cute is this little sweater?
Not a bad day, that is for sure.
posted by Lisa @ 10:59 a.m.