I need some help with what type of closure to use on this top down cardi: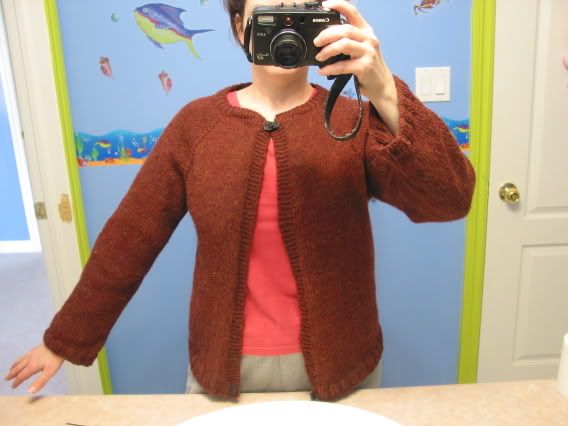 The black one I have sewn on sucks ass because it keeps coming undone within seconds of closing it. Also, I did not knit any button holes, which is making it a tad more difficult to find some closures.
Can you offer me up some suggestions, PLEASE?
posted by Lisa @ 12:52 p.m.