I think it is about freaking time I finished this: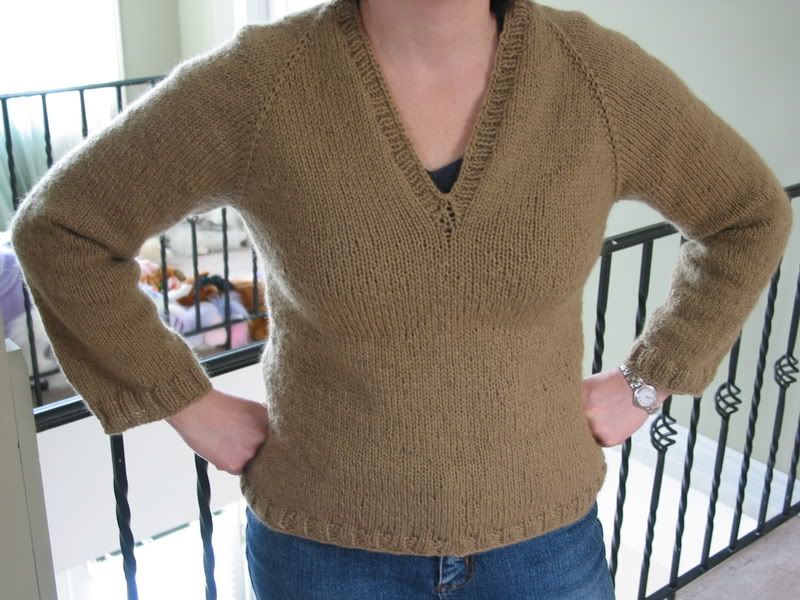 It is the Essential Striped Sweater without the Stripes. I used Peruvian Highland Wool in sage green and made the 38" size using up 8.5 balls of yarn. This is exactly what I wanted, but the only thing I wish I made a bit longer is the ribbing on the v-neck. But I knit and frogged the damn thing too man times, so this is the way it is going to stay.
Oh yes, the first sock for J's pair is finished and the 2nd one has been cast on. Woo hoo, I'm on a roll.
I have no idea why I feel like making knitted toys, but that is all I seem to be thinking about knitting. I cast on to make a fluffy pink rabbit, I am knitting the shell of Sheldon the Turtle and I found a pattern for a garter stitch caterpillar. Crazy, eh?


Well lets see how long this little phase lasts - not long because I will have to seam all those little parts, which will totally turn me off to make any more knitted toys.


Hope you have a great weekend. Knit on!
posted by Lisa @ 12:22 p.m.