I think I got time off for good behaviour today, because both my kids, husband and mom are out of the house this afternoon. I had free time people - FREE freaking TIME! There isn't enough money in the world that compares with having time to yourself to do whatever the hell you want. If you are curious, this is what I did. I masked my face: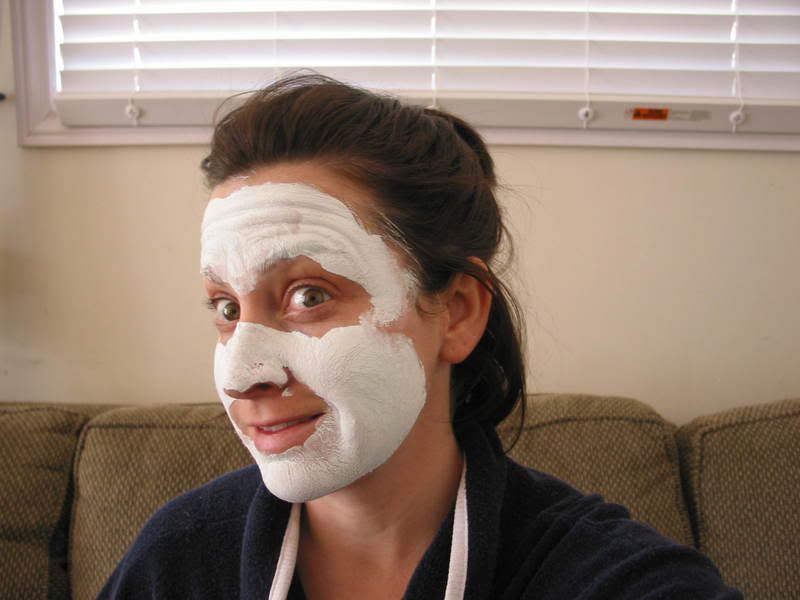 Shaved my legs: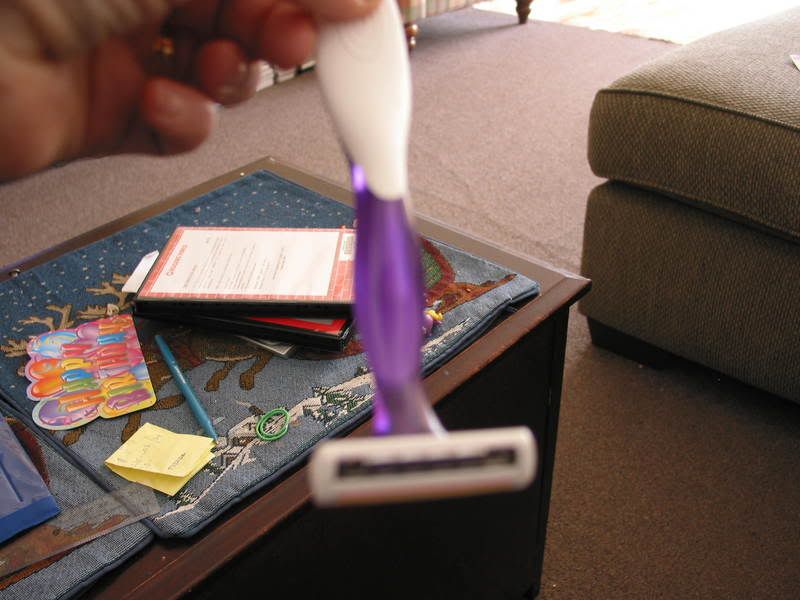 Had a cup of coffee (by myself) and
swatched
with my newly
acquired
Quartette
yarn for, maybe, if it works out the
tatami kimono sweater.
Better run, I hear the door opening... I have to start living in reality again.
Bye.
posted by Lisa @ 4:37 p.m.