I am not surprised others feel the way I do re: the post below. If in real life you ignored someone, I'm sure they would be slighlty more peeved at being ignored, than not receiving a response from a comment.
Enough about that, lets move on to something more interesting - knitting!
I finished Miss Mad's socks. Toe ups using Patons Kroy: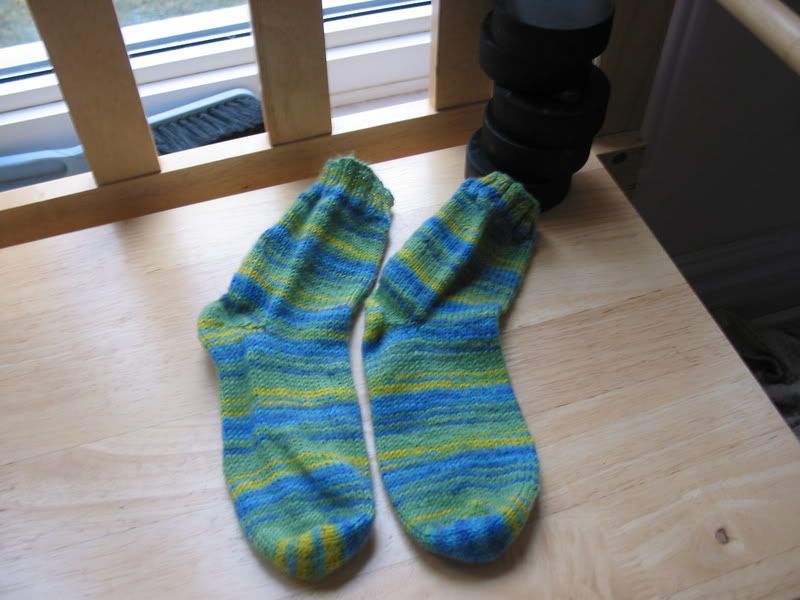 And I started a log cabin blanket that I thought I would never make: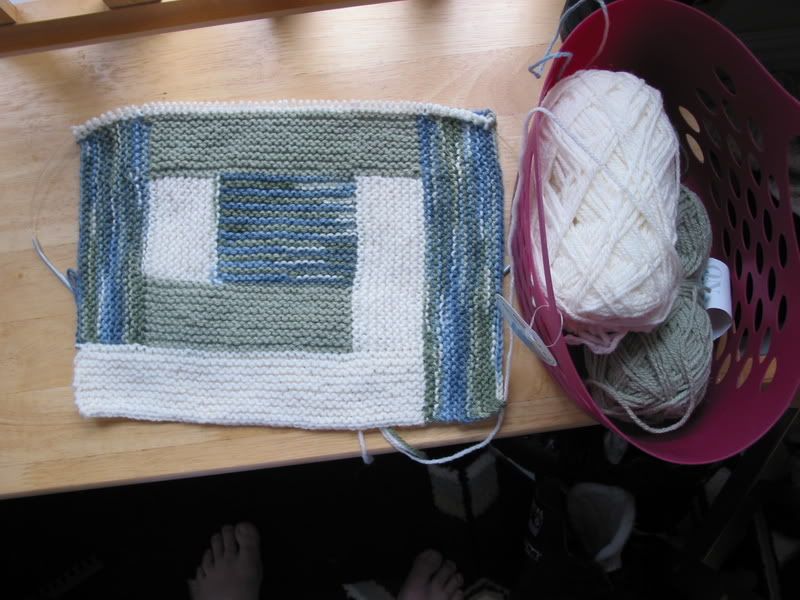 I am using Patons Decor that I bought to originally make another blanket, but abandoned it for this. This is a great project to satisfy my love of picking up stitches and to my surprise, it grows pretty darn fast.
I need to felt the kitty pi bed I finished knitting last week, but need to gather up the mental strength to do so. Oh yeah and find the time somewhere. If these two things happen at once, Meeko will be one happy fat cat.
Knit on.
posted by Lisa @ 11:55 a.m.