With winter finally arriving in Toronto, (BTW-yeah!) we need to wear mitts, hats and scarves, which is great and everything, however where the hell do you store all of these things? In the past I have used baskets, bins and a deacon's bench, but none of these things work. Everything is all over the place in one big freaking pile and we can't find anything. So, I surfed the web and found an easy solution. See: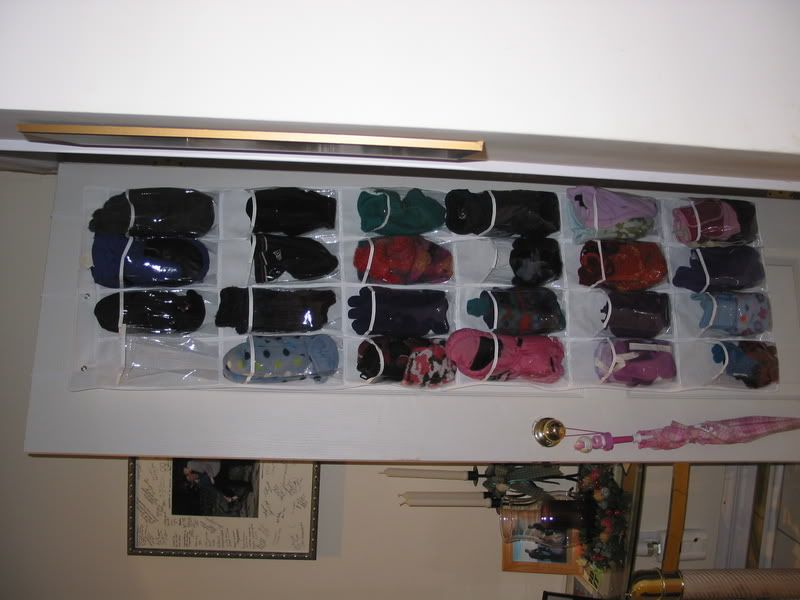 It is an over the door plastic shoe holder that doubles as a mitts and hats holder! A close up: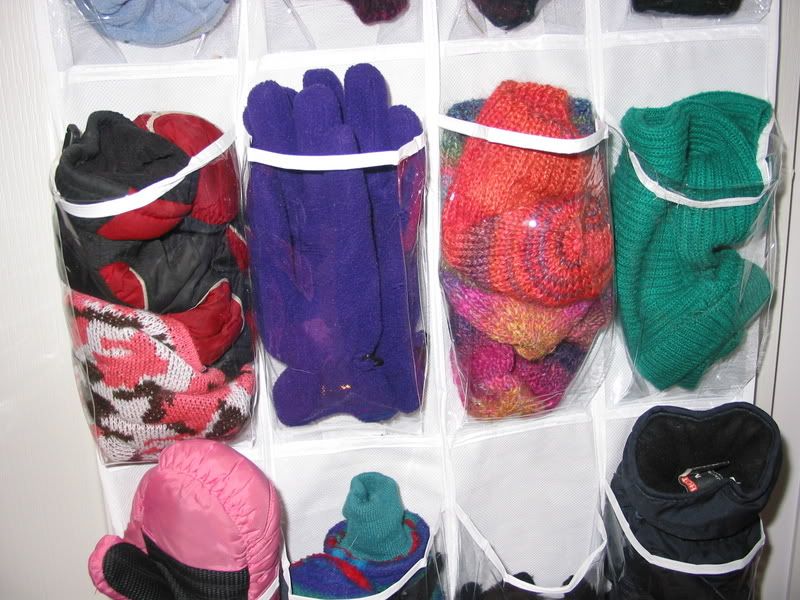 This is one of the best ideas I've come across in awhile. Even my husband and daughters can keep it nice and neat. Easy, out of the way and most importantly - I don't have to look at the big mess of mitts and hats by the front door! Woo hoo.

The organizing doesn't stop there my friends. Today I found the perfect little thing to store my circular needles: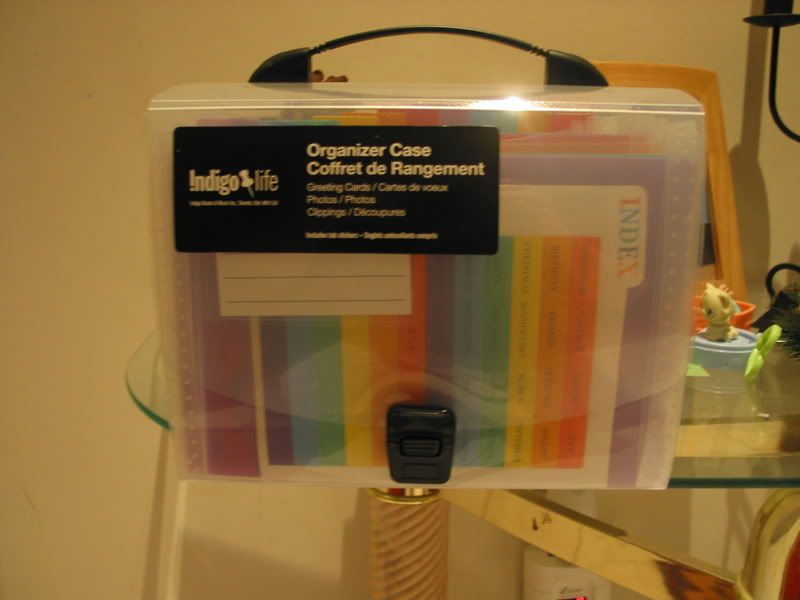 I guess it was designed to store papers, but it stores my needles very nicely. Here is a close up. Blurry, but you get the idea:


Have a good one.

PS - I started a pair of socks using the toe up method.
posted by Lisa @ 9:22 p.m.