Is it the year of the Drive Thru sweater? Nope, these will be my last two for awhile - I need a bit of a challenge folks. Here is Julianna's: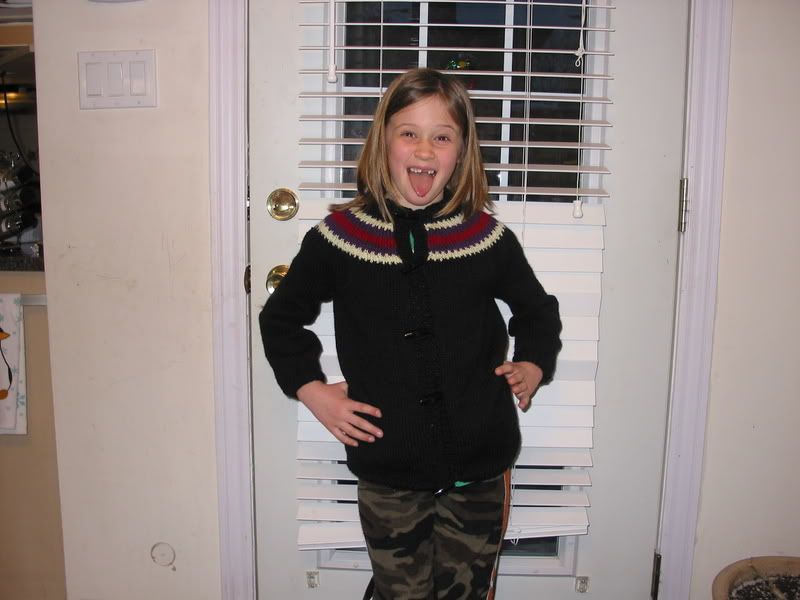 A bit hard to photograph due to the colour and poor lighting conditions, but you get the point. I used black shiny toggles for the closures instead of button holes. My girl likes to have things a bit different. The yarn I used is Lion Brand Wool Ease with a bit of Patons Decor for the stripes. She is not my girly girl so of course hers was knit in black with darker colours. She loves it, thankfully!

Here is the 3rd Drive Thru for my nephew: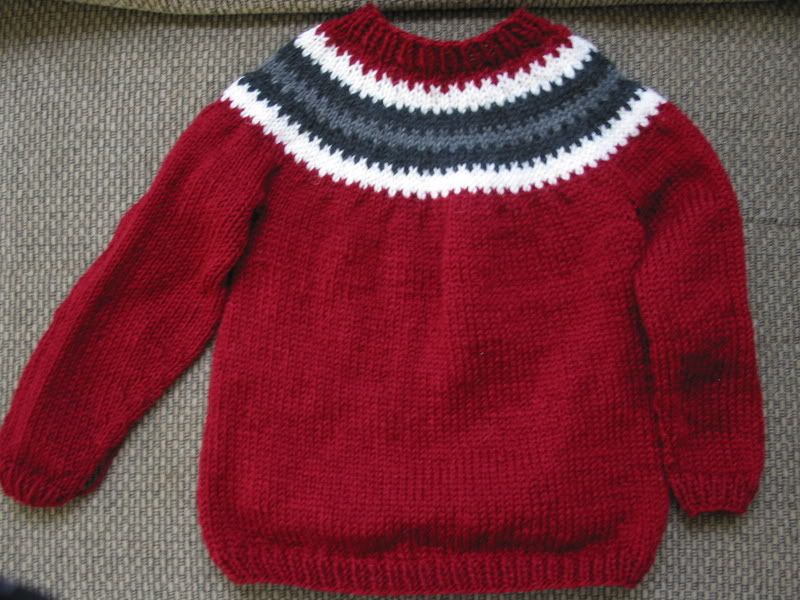 I used Patons Decor for the main body and Elann Peruvian Highland wool for the stripes. Hope his parents like it enough to have him wear it.

Stay tuned for tomorrow's post - a storage idea for mittens and hats!
posted by Lisa @ 12:42 p.m.