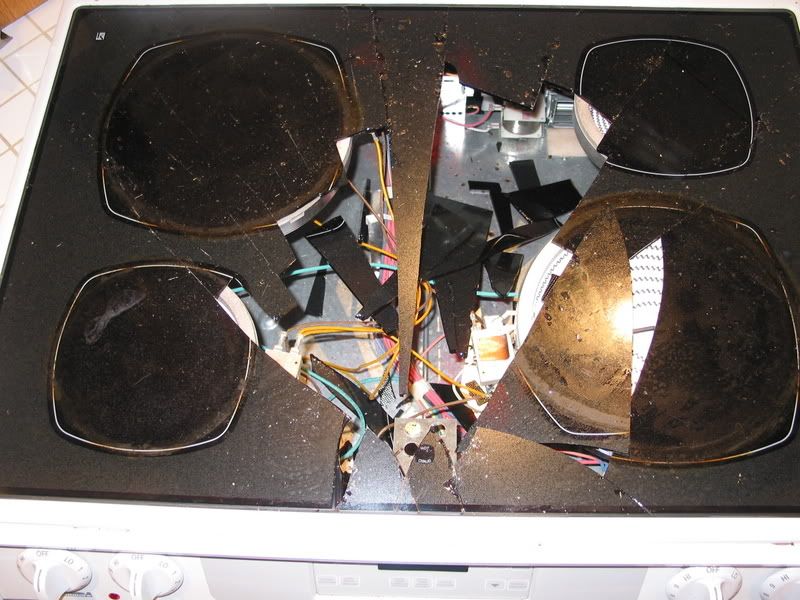 What is this you ask? My mom decided she needed to clean the corner of her stove and to get to it needed to kneel on the glass top stove top! Thankfully she wasn't hurt at all, that is of course if you don't count her pride being hurt. It took about 1 month to get a replacement and thankfully Christ could install it so the cost was only for the part. My mom lives with us, so she could use our stove or I just made her dinner. We are now back to normal.
I am very happy to say the first thrummed mitten is done and the 2nd one has been started - thank goodness. Not a big fan of making mittens, but these seem to be less painful to knit then any others I've knit in the past.
When Chris saw me making them, he inquired when he would be getting his socks and commented that I am not a very focused knitter. Very observant, Chris, very observant. Soon darling you will get your socks, don't worry!
posted by Lisa @ 3:02 p.m.