I might just make it the end of the year with a FO! This is for Maddie and I am using knitntonic's drive thru pattern. Pretty easy and I am sure I could have made it without the pattern, but I am lazy and want to finish it quickly, so following an already written out pattern is the way to go for me.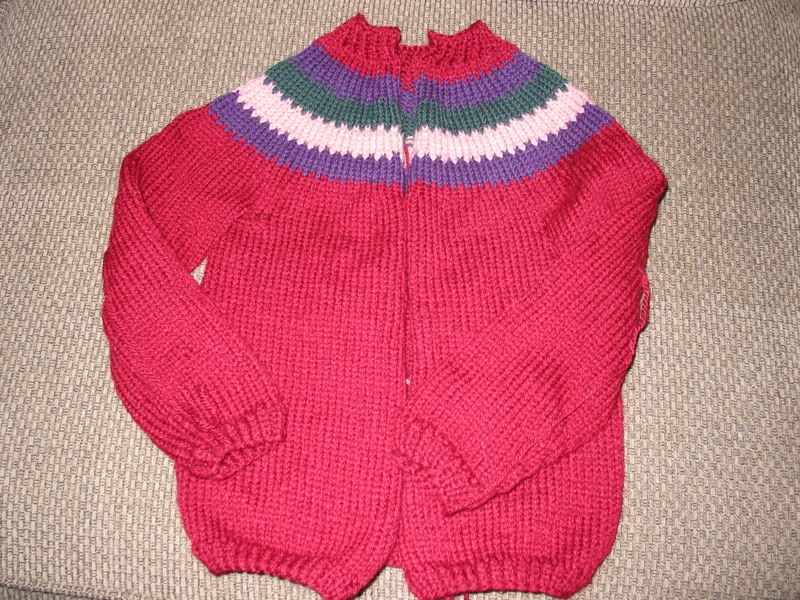 I am using Patons Decor for the main body and Patons Merino Classic wool for the stripes that I had in the stash. If it fits her (crossing my fingers!) then tonight I'll knit the button band and sew the buttons on. Other knitting news? The toe decreases for my second striped sock is well under way, and maybe, just maybe I will finish up those too. One can hope, right? RIGHT.
Have a good one.
posted by Lisa @ 9:38 a.m.