Can it be true there are two new FO to show? Yep, I am trying to live up to the name of my blog, well at least for a short time. I finished the socks for Chris: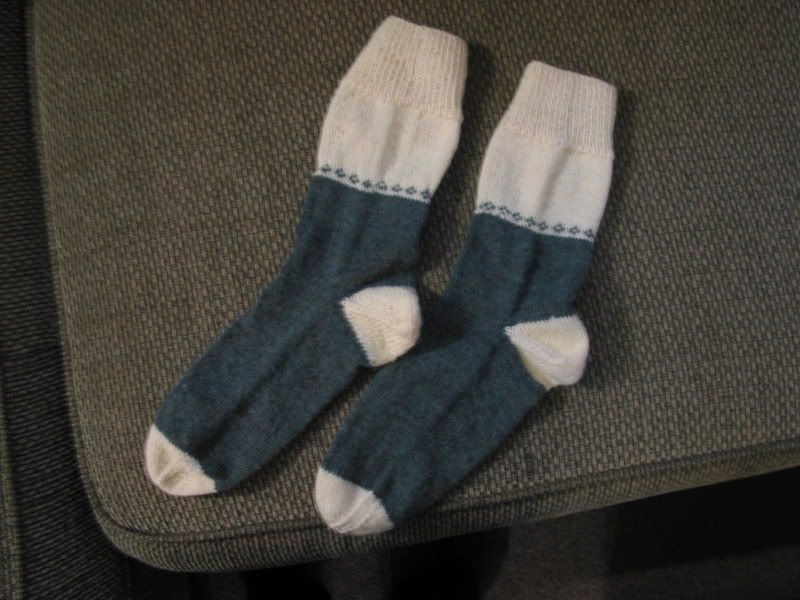 And the thrummed mittens for my friend who loves them. The pattern in the IK 2006 Winter issue was much easier to follow than the Fleece Artist Thrum mitten kit I used the first time around. I never thought I would make another, but here they are: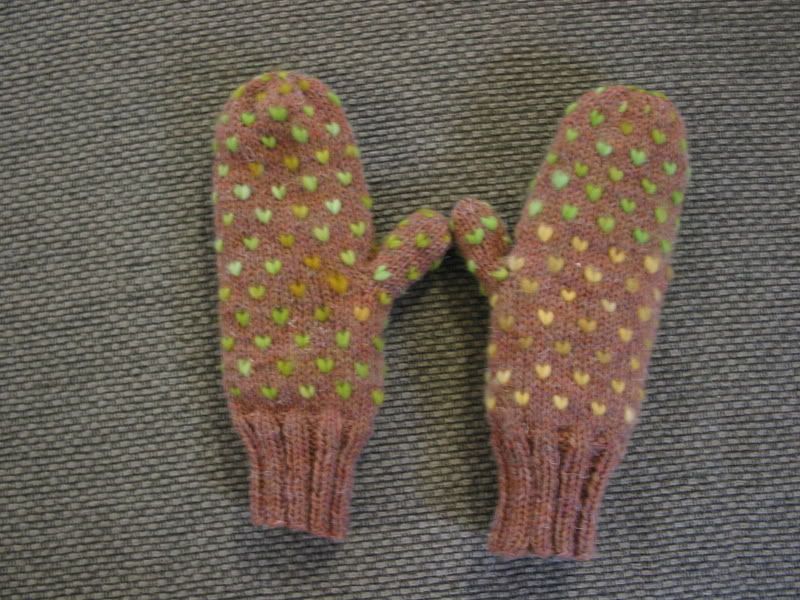 So there you have it, I can still knit and finish things. But then again don't hold your breath for too long, because I doubt anything else will be finished until the new year.
Have a good one.
posted by Lisa @ 9:08 p.m.