Trick or Treating festivities were so great. I love seeing all the little guys and gals dressed up so wonderfully. Here are my two:
Wonder Woman (with a big fake hair piece, which totally makes the outfit - and of course the boots):
My Pirate: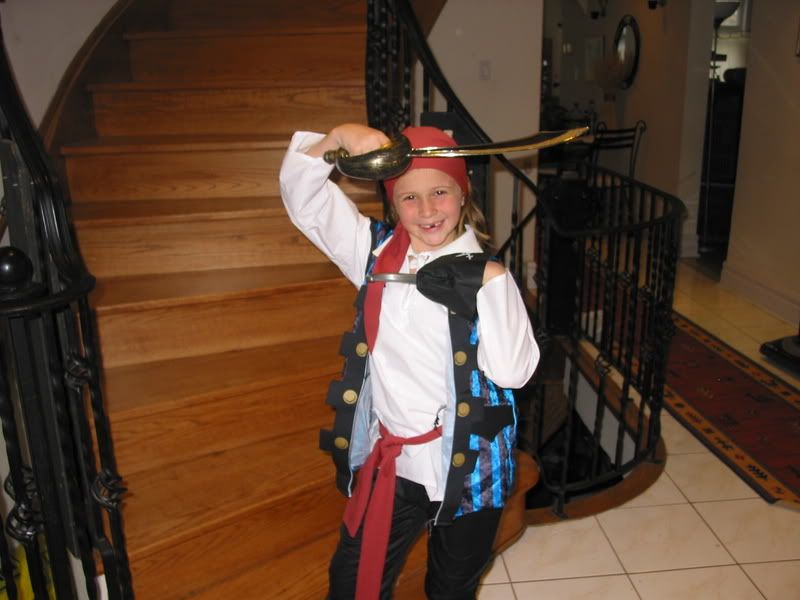 It appears I had more success with my knitting in October, because I knit up 5.5 balls versus in September where I ripped out two sweaters with a total of 20 balls added back to the stash. As you can see September wasn't the best month for knitting. October is a whole different can of worms. Hope you had a great Halloween!
posted by Lisa @ 9:05 a.m.