And then there were two: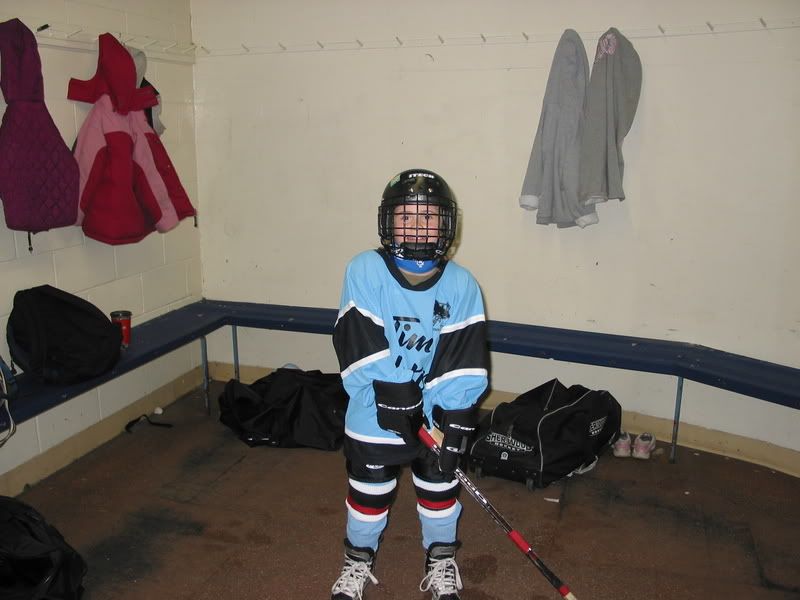 Yep, miss Maddie has joined girls hockey. Woo freaking hoo. I am totally forcing her to do this, but after 4 skates, she LOVES it. I am quite surprised, but pleasantly happy she does like it. Saturday was the first time she actually skated like a hockey player instead of a robot. Hopefully this attitude will continue.
In knitting news, one project of my secret Christmas knitting is done. A clapotis for a very special family member:
I am quite pleased to have this thing done. Man, the clap may look good when it is done, very easy to knit, but man what a freaking boring project. I am VERY happy to have it done and just in time for my one week trip to the Dominican Republic this Saturday! Chris and I are taking a vacation alone, just the two of us down South!
posted by Lisa @ 9:36 a.m.