Never thought this statement would come out of my mouth considering I love plain boring projects, but cables are so much freaking fun! It is quite easy to see what comes next which makes the progress going at an alarming rate. Here I am on the Sandra, October 2005 Issue, cabled cardi: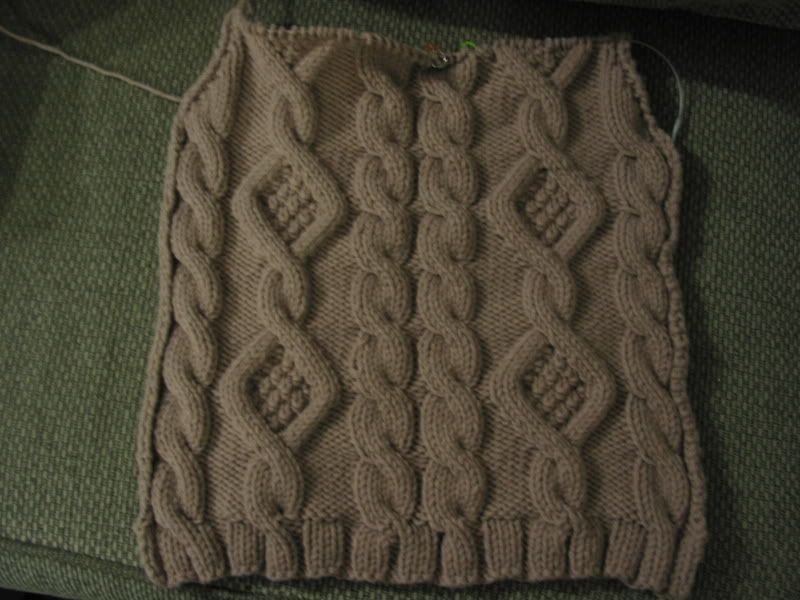 I tried to stretch it out so the cables pop. Almost done the back and will immediately cast on for the left front. Since the cardi is asymmetrical, the left one should be a breeze to complete. All in all, that is about all the knitting I have been working on.
Cheers.
posted by Lisa @ 9:53 a.m.