My first toe up sock is done: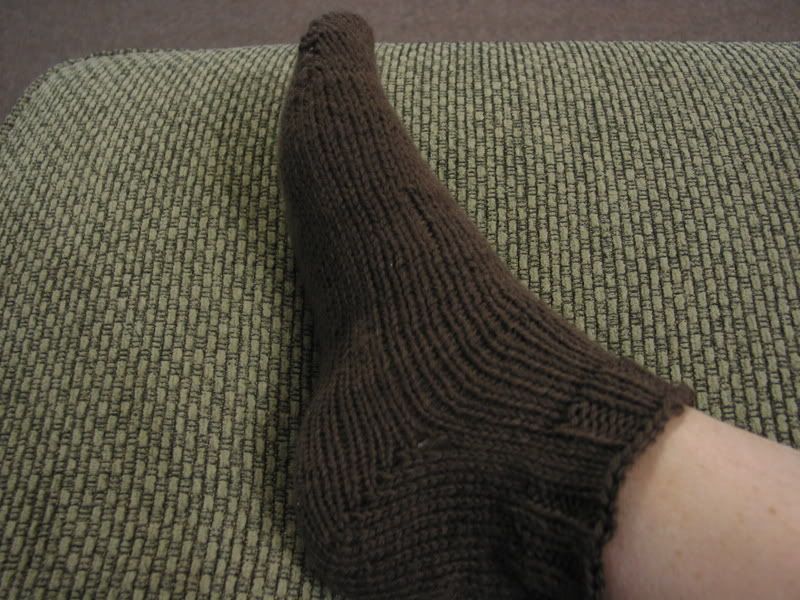 I had issues with it, but they were soon resolved when
Laura
came to the rescue. There is a tiny hole when I re-joined the stitches to knit the leg, but
Dani
gave me some advice and hopefully the 2nd one will turn out much better.
Cheers.
posted by Lisa @ 5:52 p.m.