I really like knitting cables. Didn't think that would be the case considering I am one of those knitters that like mindless knitting most of the time. For me, knitting cables means concentrating, not mindless knitting but I'm loving the process. Here is my progress on the cabled cardi: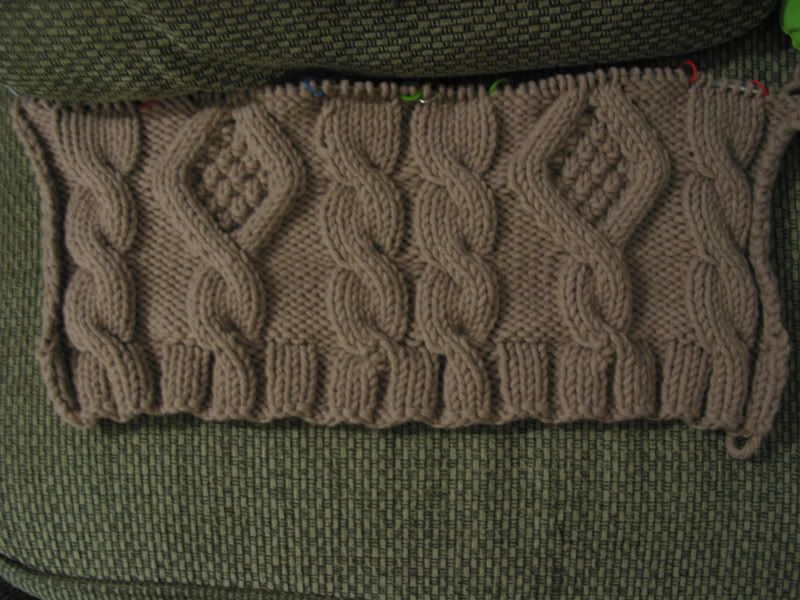 It certainly is going fast, but to be fair I'm using 6mm needles. This is the back of the cardi and I am a bit afraid it will be too small. I assume the cables are pulled in and will open up after blocking. I'll hold my breath and hope for the best.
Have a good one.
posted by Lisa @ 9:04 a.m.