FO Report: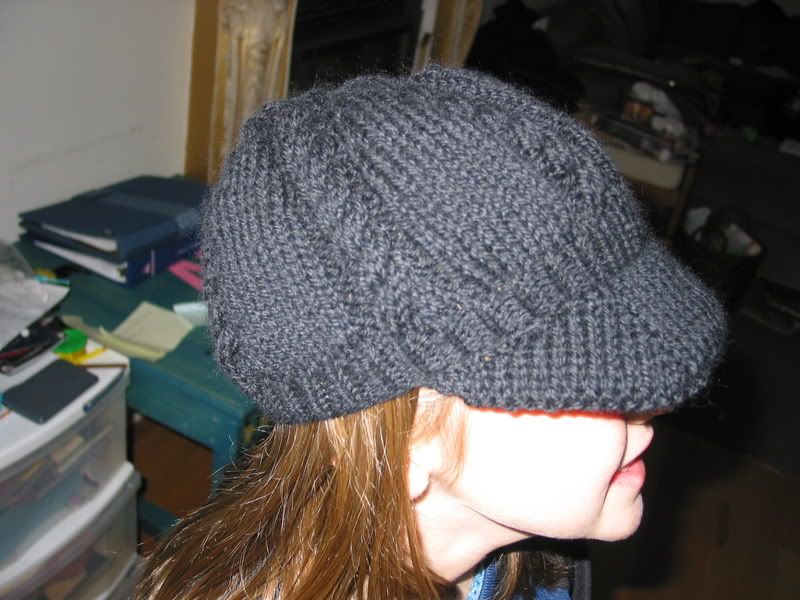 Quickie project for Julianna - Newsboy Cable hat from SnB Nation book. I used Patons Classic Merino and she likes it, see: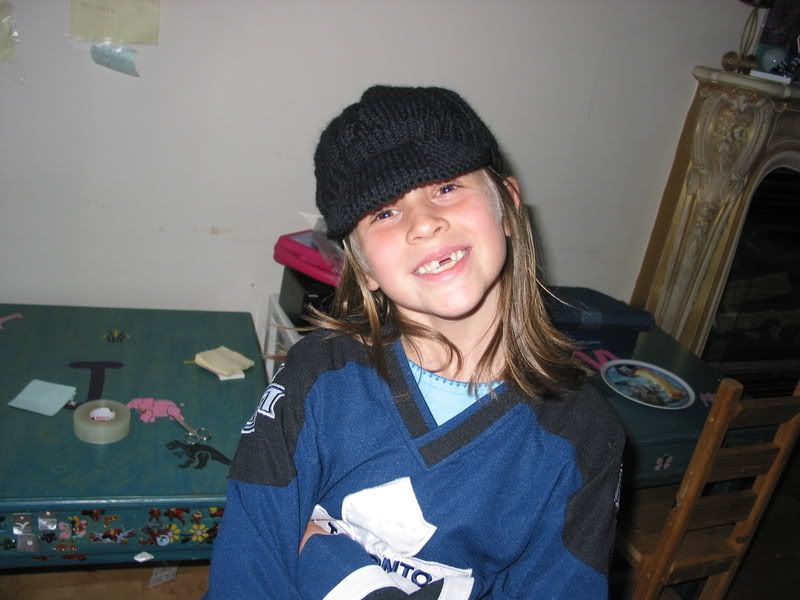 I have falling into the log cabin blanket making trap, except my first pass is a bit gross. Looking at it now makes me think I picked up way TOO many stitches. What do you think?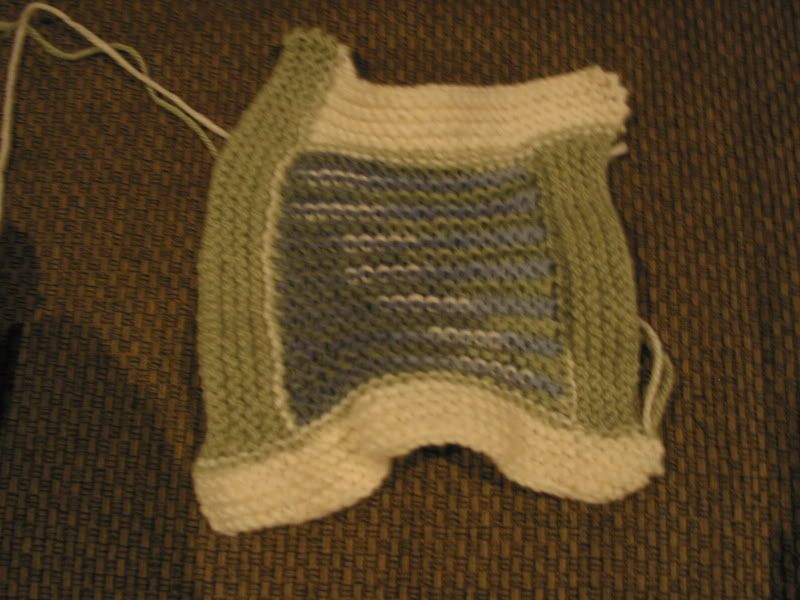 posted by Lisa @ 10:59 a.m.