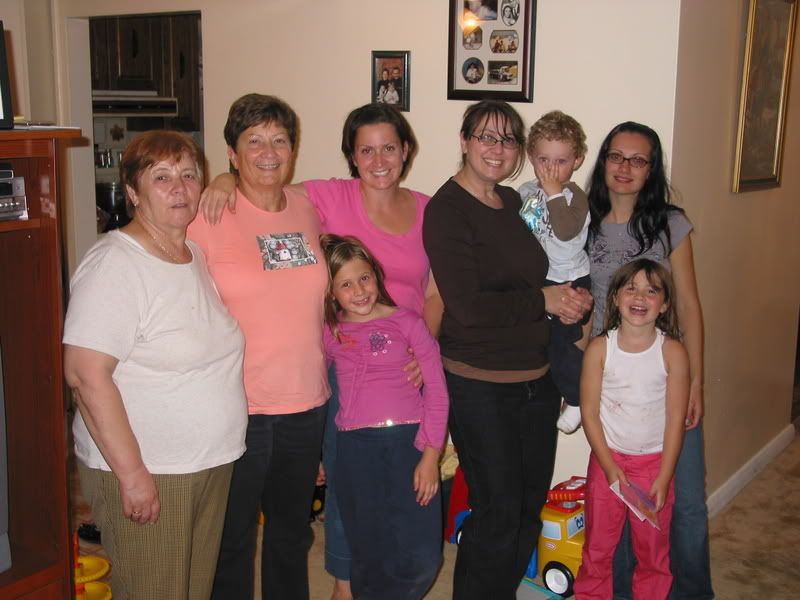 (Clearer)
This picture was taken at Maddie's family birthday party on September 22nd. Looks like any regular family picture, right? If you answered yes, you are correct, but notice there are no men in the picture, well except my newphew. In my family this is a tradition my Mom started when Julianna (the girl in the pink shirt) turned one take pics of the moms of the family.

My mom suggested we take a picture with the two grannies, myself and Julianna on her 1st b-day. (I didn't have a digital then so I can't post it.) We then did it again on her 2nd, then Maddie came along, and we took another one with the same ladies of the family. And now look at how many moms are in the picture and how great this tradition has become.

Thanks Mom for the idea - I look forward to looking at the pictures to see how are family has grown and how big the kidlets have gotten over time.
Knitting content? Not much, but here is a picture of the cable cardi I want to make: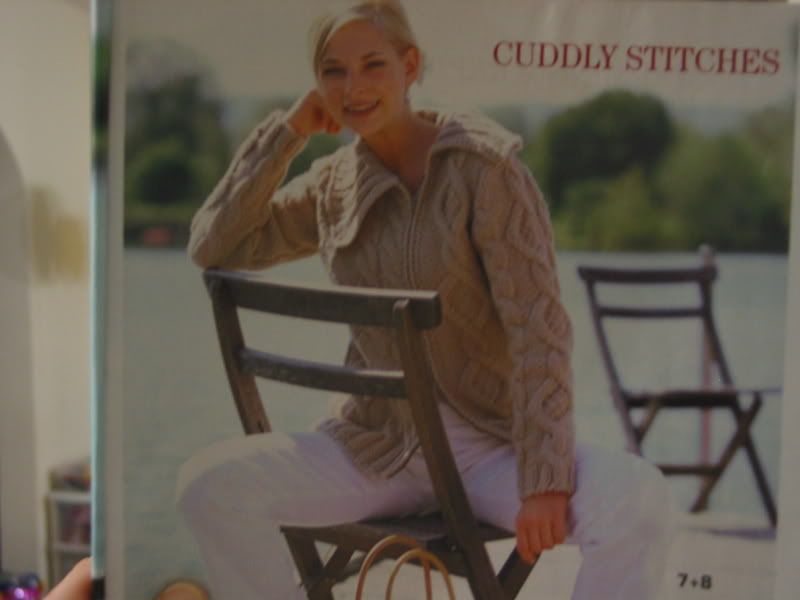 And the progress I've made on it: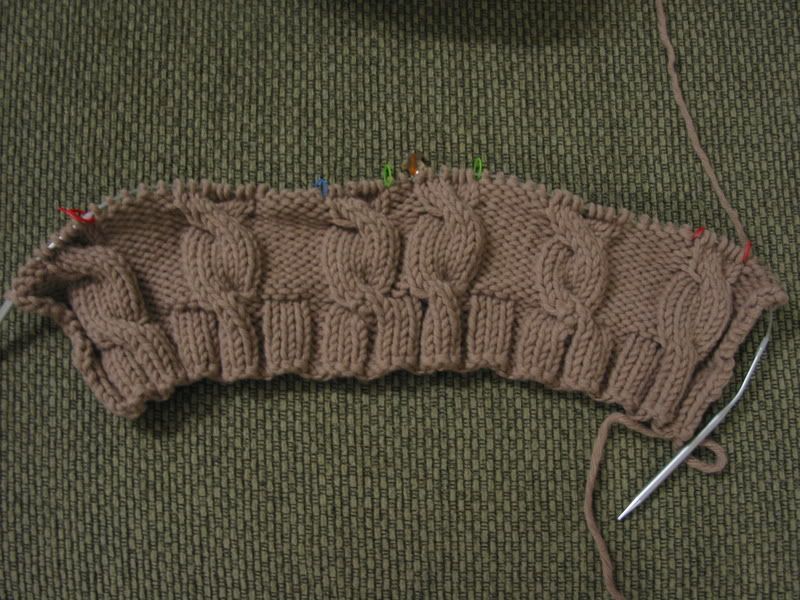 Not much, but we all have to start somewhere. Have a great day.
posted by Lisa @ 10:45 a.m.