What do we have here and why is it so damn special to me? Because it is my first 'real' professional looking handspun that I knit into a hat: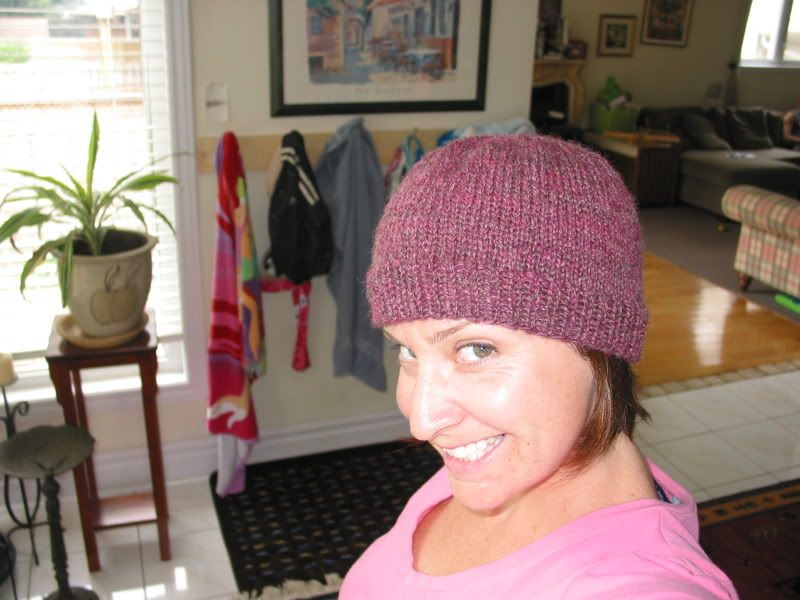 It feels pretty darn good to know I spun this and knit it. I will wear it with pride, well, when the weather gets a bit colder.
Have a good day.
posted by Lisa @ 6:13 p.m.