Quickie post - look what I finished: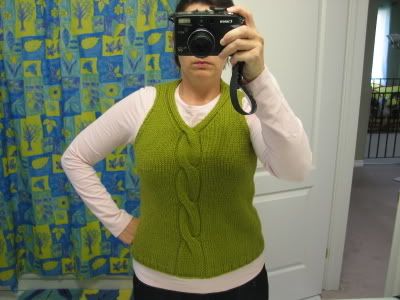 Bonne Marie's Mode Cable done in 100% wool to be worn as a winter vest. I added one extra cable in the front and ran a cable up the back centre:
Thanks again Bonne Marie for a great pattern- I LOVE it. I have some Tess Design ribbon yarn to make a summery mode cable.

See ya'll in 10 days - I am off camping with my family.
posted by Lisa @ 5:00 p.m.