On the weekend I was about to go out my front door, when I saw this: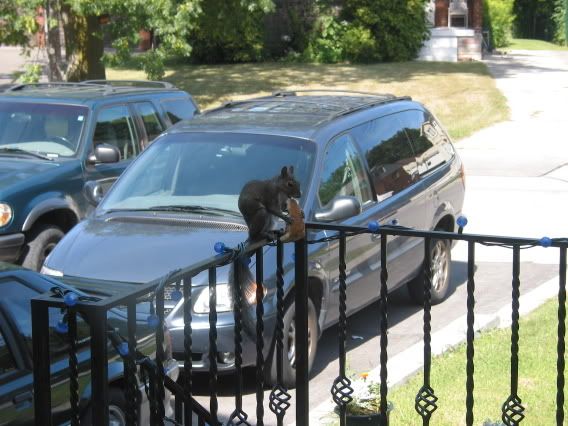 The squirrel went into the little garbage bag I had on the front porch and took out the lone piece of pizza and starting to eat it. Too freaking funny. Chris, the girls and I just stood there and watched him enjoy the cheese slice. Hee Hee Hee.
Chris' grandmother has recently been moved to a nursing home and to make the adjustment easier, I thought I would make her a blanket. Knitting does take a bit longer than crochet (I think), so I decided to make a ripple crochet blanket for her. I chained 152, and started it. Who knows how long it will take to finish, but I am on a mission to hand it over to her.
Have a good one.
posted by Lisa @ 9:35 a.m.