I have been a busy little beaver lately - I have two FOs today, count'em two! First up is the koigu socks: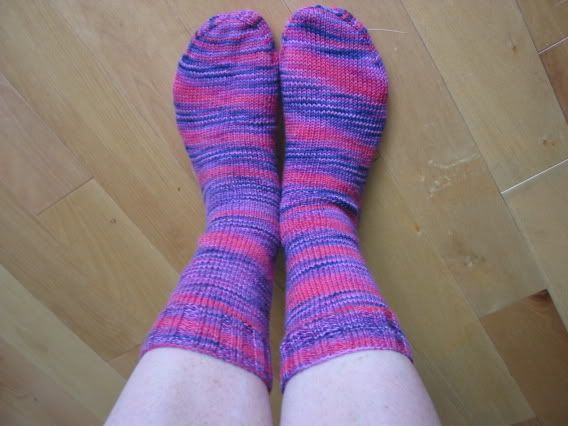 These are a bit big around the toe area, but otherwise a nice fit and feel.
Next up, my third Chickami: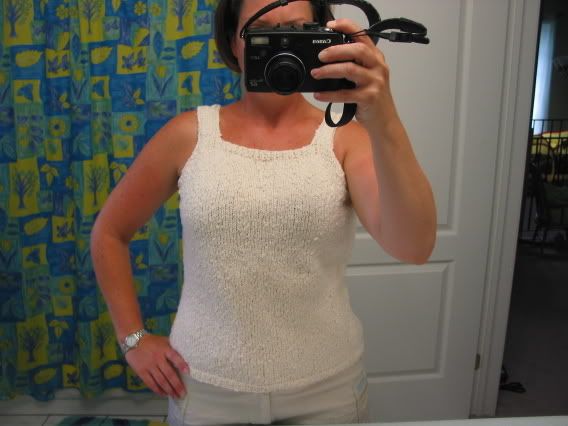 I used 4 balls of Patons Cotton Tops on 3.5mm needles in size 36". It is a bit big, but I wanted it this way so I could wear it without having to squeeze anything in!
Last night I went to Lettuce Knit for the SnB, but didn't stay too long, my stomach was extremely upset and I couldn't handle knitting and talking, etc. Not like there was a lot of conversation directed my way - I didn't feel too welcome, but when you are the new gal you have to make more of an effort, I guess. Oh well. I did buy Fleece Artist Sock yarn in yellow: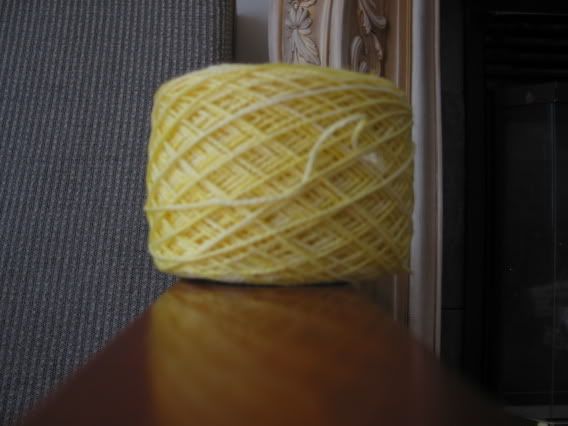 I am so unsure why I like this colour so much but I do! I started my first sock already because I can't wait to see how they look! Have a great day.
posted by Lisa @ 9:49 a.m.