When you are knitting in the round on the first sleeve, it is kind of boring post because really, I don't have any real progress to show you! Shortly my pretties, shortly.
At my girls' school today - it is pizza lunch and crazy hair day - this is what I came up with:
About 10 pony tails for each girl's head. For the girl on the right, I put green, red and blue food colouring in her hair (which unfortunately you can't see) and of course all over my hands: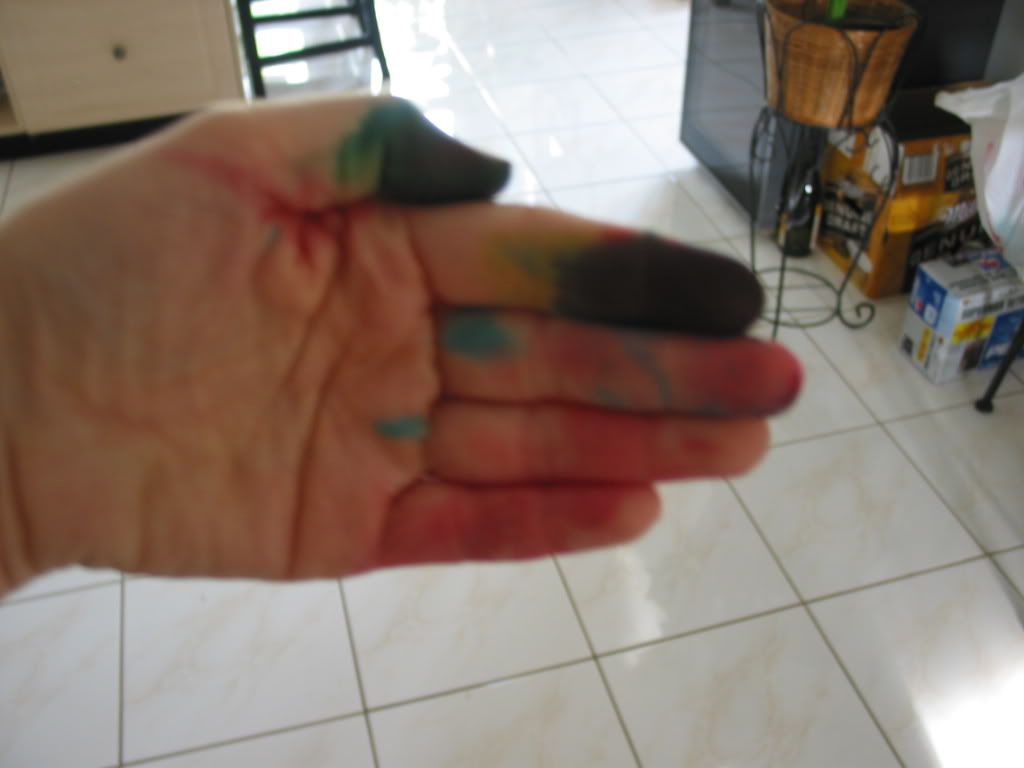 This is just my left hand, my right one is MUCH worse. This stuff doesn't come off easily. Oh well. They like their hair so I guess that is all that matters.
Every time I step away from my desk I have to repeat the story to people who are curious why my hands are blue and green. NICE!
I hope you have a great weekend.
posted by Lisa @ 9:31 a.m.