Psst - I am picking up a bizillion stitches for the collar for Something Red. It isn't too painful at all, but then again I don't mind picking up stitches. The only problem is, I don't have a 4mm circular longer than 24", so my hands will probably hurt like hell trying to keep the stitches from falling off. Oh well - I'll have to deal.

On the July long weekend, my youngest will perform in a dance show and today was picture day in her costumes. Here is the one she will wear for the tap dance part of the show: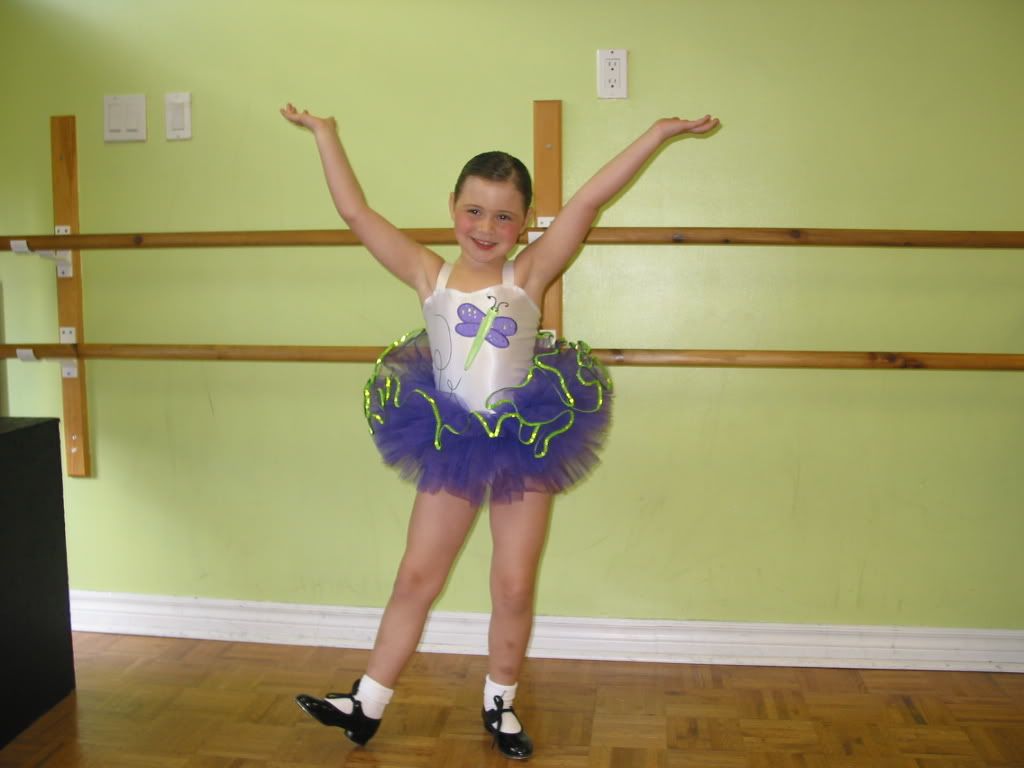 How cute are little girls in tap shoes and tuu-tuus? Lovely! Have a good one.
posted by Lisa @ 6:52 p.m.