I love when people think outside the box, I for one normally do not, so am always glad to come across those who do.
Aquaknits
which I recently started reading, finished her
Cutaway
with short sleeves. It is freaking amazing. I now want to make another one the same way. Don't have the yarn, but oh well I can always buy more. One can never have too much yarn, right? RIGHT.
Dianna
suggested we knit
Tulip
, and I thought, because it is SO easy to twist my arm, there might be an appearance of this project shortly. I understand I don't have the pattern or yarn and I know Dianna doesn't either, but hey, that can be corrected easily enough. So Di - wanna race or take it easy to the finish line?
Because I think this is kind of weird, I'll ask you guys - do you think it is weird that my cat Meeko likes the inside of her ear scratched? Here is a picture of my big fat toe in her ear: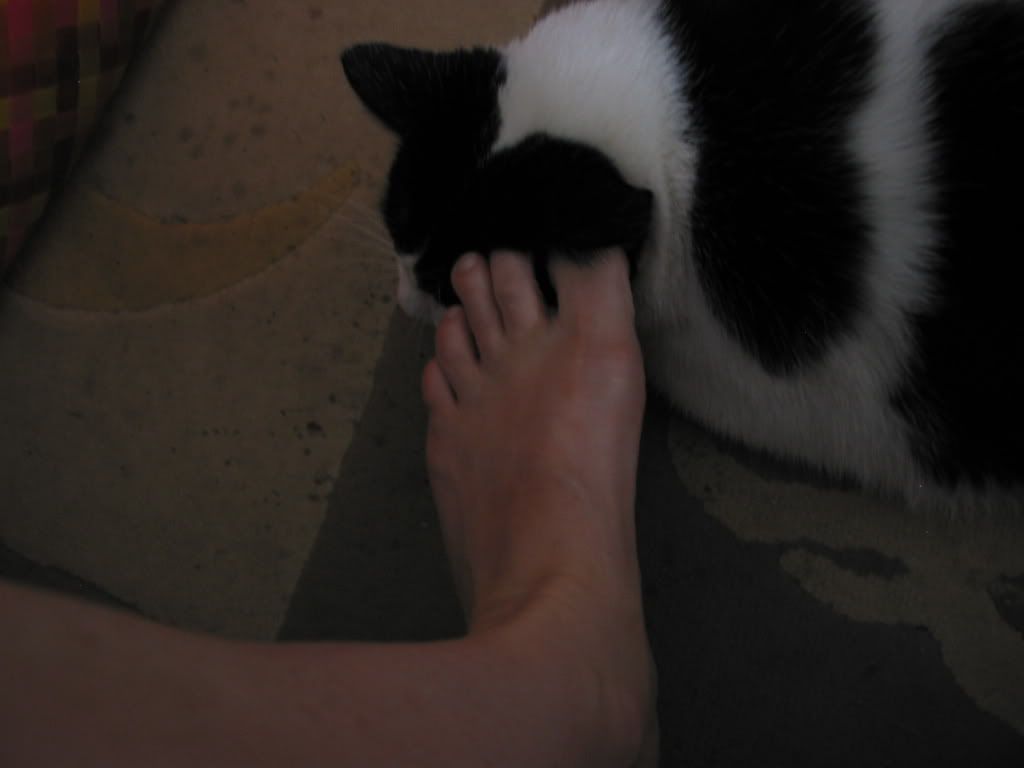 I for one don't get it - but she loves it. I usually do this for her in the morning when I squeeze in 10 minutes of knitting before waking the kids. It doesn't require too much effort, she gets her love in for the morning and I get to knit. We all win!
Have a good one.


posted by Lisa @ 1:20 p.m.