I didn't knit much this weekend, which is normally the case because there is so much to do - cleaning, laundry, grocery shopping etc, but not this weekend. This weekend was spent here: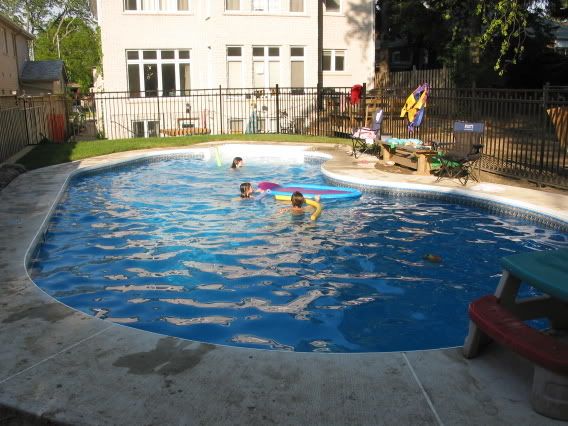 After 6 years of living in this house, we finally decided to install a pool! The grounds, pool house and fence still need to be completed, however this hasn't stopped us from enjoying the water. My poor husband has so much work left to do, but it makes it all worth while when you see the smile on the kids' faces: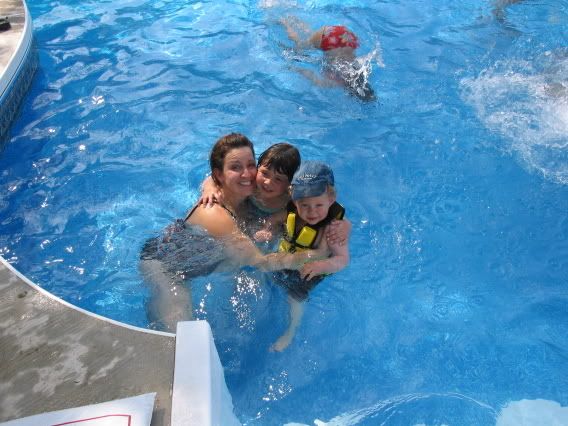 It was nice to finally have great weather to be able to spend most of the weekend outdoors and have my girls' friends over. They loved it. Couldn't ask for a better weekend.
Have a good one folks.
posted by Lisa @ 9:40 a.m.