As I said in my last post, I am loving my current projects. Here they are in no particular order:
Orangina, all bumpy and lumpy, but I'm sure it will look fantastic once it is all blocked out. I LOVE this knit.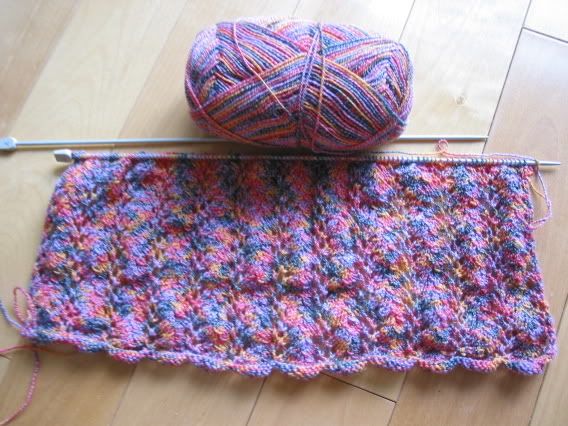 Next up - Something Red - almost finished increasing. Woohoo!
Don't really need to explain what this is - socks using Koigu. If I had listened to what others were saying about how great this stuff is, I would not have waited so long to buy some. This stuff is YUMMY.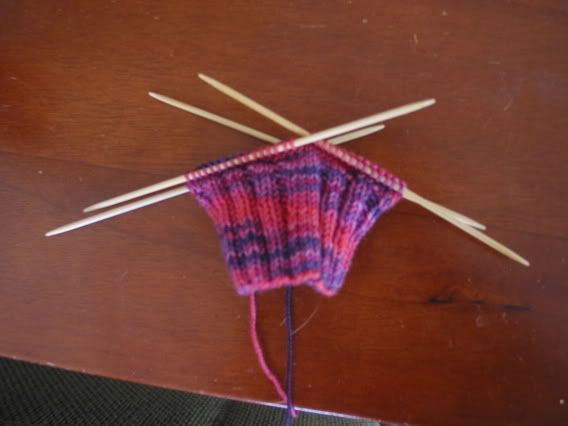 As I said, I love everything that I am knitting right now and feel pretty confident that they will all work out. Well off to try and choose which project to work on.
Have a great day folks.
posted by Lisa @ 10:03 a.m.