Not much for you today knitting wise, so I'll show a picture of Meeko squeezing herself into a little box: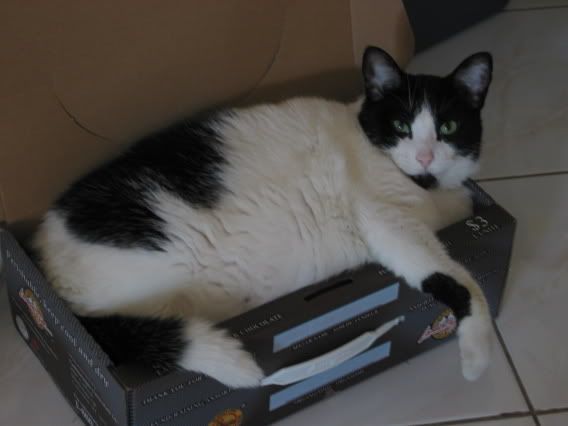 This is her favorite box and she mostly sits in it when I am working at the computer. She follows me around like a little dog. It is quite strange, but cute all the same.

Because she is so freaking fat, she can't clean herself well, so I gave her a bath on Sunday. It was not nearly as bad as I thought it would be. She took it quite well and after about 20 seconds just stood there and took it. This will be a normal event in our house because I can't stand the sight and smell of a dirty cat.
I took a few pictures of her after that didn't turn out well. I wanted to show her as a drowned rat, however it is impossible to show her as a drowned rat when she is this big.
Have a good day.
posted by Lisa @ 10:16 a.m.