Here is M wearing her brand spanking new pair of socks: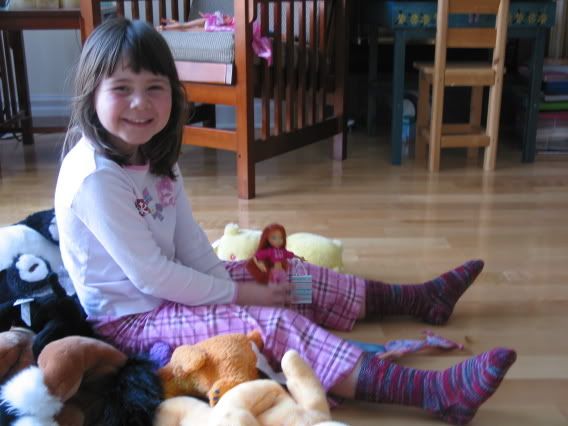 and a real view of the socks: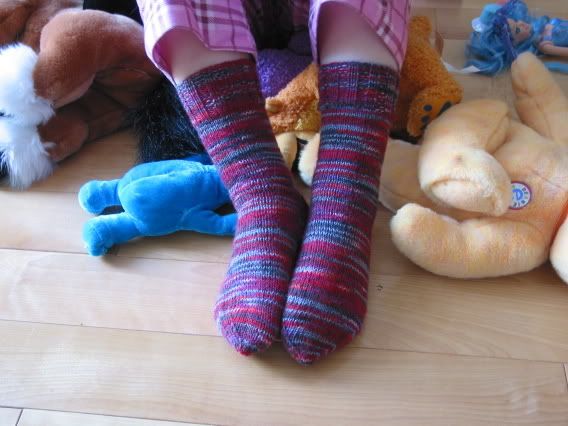 I used left over yarn from my cable/rib socks and a wee bit of Corrie's sock yarn to finish the foot. She loves them. Yeah!
I joined the
KeyBoardBiologist's Family Sock Challenge
, so this is the 3rd pair of the challenge I have made. 3 made, 5 more to go.
These is where I am on Clapotis. 11 increase repeats and 4 straight repeats done:
dOh, I started a new project from the Baby Knits for Beginners from Debbie Bliss. This is for a soon to be born baby whose gender I don't know, but hope it is a girl because of the purple colours I chose. If not, it can wait in the wings until the next girl is born.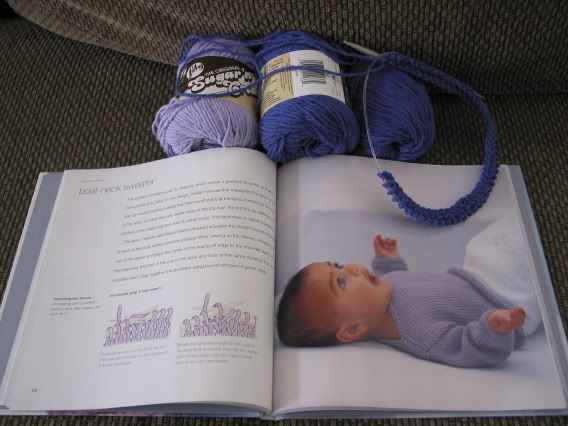 I am off now to knit a bazillion rows of the Clap now. Have a good weekend.
posted by Lisa @ 8:31 a.m.