Ever have one of those crazy busy weeks? Well, I just ended one. Boy oh boy. No time to knit or blog. Yes, for those of you who are wondering if I finished the Top Down Cardi, I did. I would have a picture of it, but it is currently drying and waiting for buttons. I do hope it is dry by tomorrow so I can sew on the buttons and have a photo op.
I do have knitting to show you, however the FOs are not mine. My lovely knitting friend
Katherine
knit two top down tees for my girls: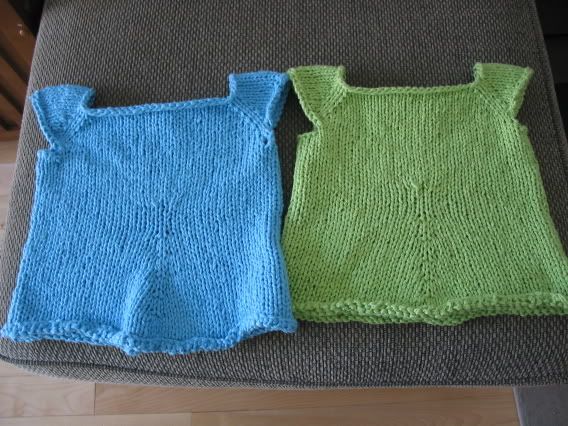 The pattern is from the Loop D Loop book and I believe she used two strands of Cotton Tots. The girls love them. Wish I could get a pic with them wearing it, but M is sick and J is not at home. Thanks Katherine, I can't wait till they get to wear them.
Not only were my girls gifted with lovely knitting items, I was too. My friend from work doesn't like the feel of Kroy wool socks on her feet, so she gave them to me: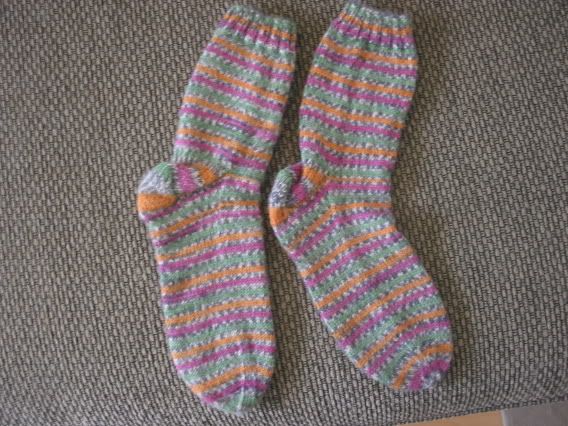 How lucky am I?
posted by Lisa @ 1:29 p.m.