Saturday, February 25, 2006
In preparation for the race with
LouLou
, I'm finishing up some loose end knitting. For example, panel #1 of 5 is finally done, after 3 years. Only 4 more to go. I guess I got easily distracted while knitting this, and I don't think it is because of the pattern or the yarn, I just wanted to finish other smaller projects. But now that I have finished one, I hope I can find the motivation to finish a second one in the next few months.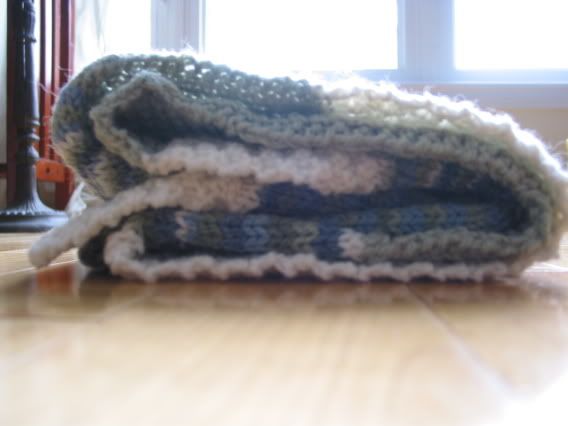 Last night I pulled out the pieces of the Shrug and seamed it and all that is left is picking up the stitches and knitting 4" or so of 2x2 ribbing. Simple, I think. I am not sure how well it is going to fit, but I will see. I have turned the heel of the 2nd Fleece Artist sock, so I think I will be in a pretty good position to only have the Top Down Cardi to work on come Tuesday when the big gun blasts for us to start.
Keep you posted.
posted by Lisa @ 3:11 p.m.

|